EXCLUSIVE: 'Parties will have to face BJP on their own'
Samajwadi Party president Akhilesh Yadav set the tone for the 2022 Bihar election on November 14 when he made it clear that his party won't tie up with either the Congress or the BSP in the state. Having experienced the consequences of a tie-up with the Congress in the last elections and that of Tejashwi Yadav in the just-concluded Bihar elections, it is no surprise that Akhilesh has decided to go alone.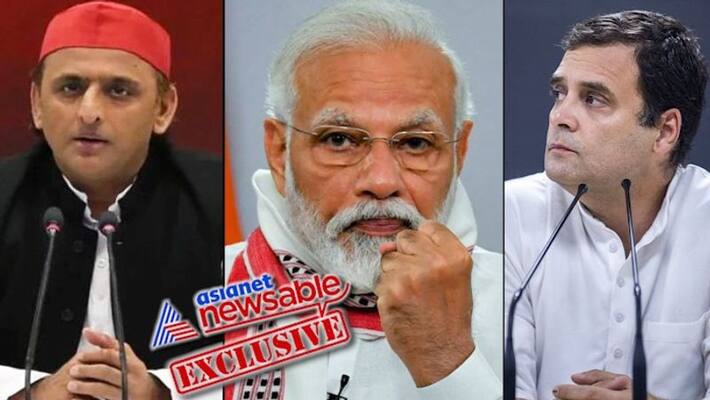 Bengaluru: Asianet Newsable's Mohammad Yacoob spoke to Samajwadi Party leader and National Spokesperson Ghanshyam Tiwari to understand the 2022 Uttar Pradesh scenario.
Q. Just after the poll results in Bihar, there were reports of leaders from BSP and the Congress joining the SP. 
In Uttar Pradesh, people are facing one of the worst governments and democratic process one can imagine under (UP Chief Minister Yogi) Adityanath. So people need a principle opposition party which has a track record of governance, a leader who has a very clear message on development and a party that has the strength on the ground to win public support. I think leaders across any party who are strong in their turf are beginning to see that. And as a result, they are joining to build the public momentum to overthrow this dictatorship of Adityanath.
Q: Two young Turks were seen in action in Bihar (Chirag Paswan and Tejashwi Yadav). Tejashwi sure emerged as the hero. What is your take on this?
Tiwari: Tejashwi's fantastic campaign was stopped in an unfair manner. At the last minute, he was denied the ability to form the government. But he has proven has mettle and proven the agenda people need.
Q: Some say it was the weak alliance with the Congress that pulled Tejashwi down. Will the SP re-consider joining hands just to keep BJP out?
Tiwari: Our national president Akhileshji (Akhilesh Yadav) has clearly said multiple times that we will go alone and will strike an alliance with several localised parties in different pockets of the states. We will bring on-board leaders from such parties. But there would not be any alliance with any major parties during elections.
Q: With Ayodhya developments expected to work in BJP's favour, can other parties defeat BJP?
Tiwari: Well, BJP has the well-oiled unfair election-winning machine and it has a formidable leadership in form of Narendra Modi who is also popular, although there is little work could show. There is an unfair support that they get from the media as well on a day to day basis to sell their narrative. That said, of course, UP and Bihar are very popular states with a very young population who believe that an equivalent agenda must serve them. In that sense, yes BJP is formidable. But I think no matter what they present as their narrative, they have not done anything for the poor or the farmer or the youth or even their own promises. As a result, this gives a chance to leaders like Akhilesh Yadav, who has a track record of work and a very clearly articulated vision on how he wants to transform the UP. BJP's success is very visible, but parties will have to face this on their own.
Q: UP will go to poll in 2022. Next year, there are elections are due in West Bengal, Assam, Kerala, Tamil Nadu and Puducherry. Do you think BJP will be able to cash in on the Bihar win?
Tiwari: I think in these states, (we will have to see) how desperate BJP  is and how far will it go to polarise the country. There is absolutely nothing that BJP can show to Kerala in terms of progress or to the people of Bengal in terms of any sense of responsible politics or harmony. Similarly, Assam was flooded BJP didn't do much. So except polarising the people and creating a divisive hateful campaign, there is no way BJP can edge past in these states.
Last Updated Nov 15, 2020, 11:08 AM IST