Exclusive: Former IPS officer K Annamalai set to join BJP, says he will bring change in Tamil Nadu
Ending months of speculation about his foray into politics, former IPS officer K Annamalai will join the saffron party on Tuesday (August 25). The former top cop is in New Delhi and will join the party in presence of national president JP Nadda. The former cop said he will head to TN for the assignment.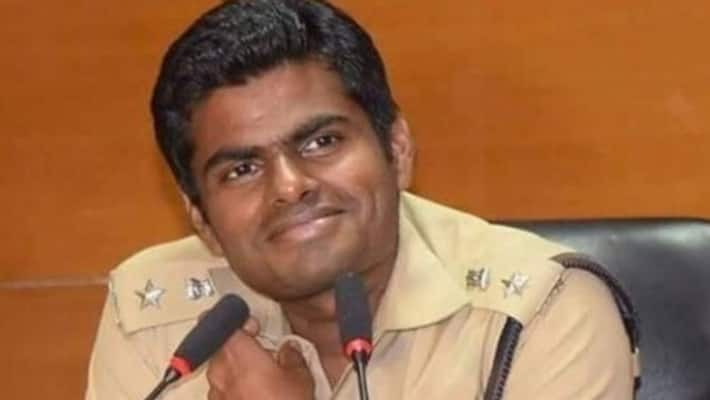 Bengaluru: The news is all set to become viral as former IPS officer Annamalai Kuppuswamy who quit during Loksabha elections is all set to join BJP at 1 pm today (August 25).
Popularly referred to as 'Singam' of Karnataka police, the officer was a terror to criminals in Chikkamagaluru. Based on his track record as a tough cop, he was promoted to Bengaluru and posted as DCP Bengaluru South.
Annamalai is originally from Tamil Nadu, speaking to Asianet Newsable exclusively the former cop said, "This (BJP ) is the national party and I want to bring change in Tamil Nadu politics. I am ready to go wherever they ask me to serve."
K Annamalai has a huge fan following in Karnataka. He is basically from Karur District in Tamil Nadu and belongs to an agricultural family.
After his studies, he took up civil service and served as SP in Udupi and Chikkamagaluru and later as DCP in Bengaluru.
It is said, BJP wants to make inroads in Tamil Nadu and hence is roping in influential personalities to make a dent in DMK and AIADMK's vote share.
Last Updated Aug 25, 2020, 10:03 AM IST