Exclusive Brahmin toilet in Kerala temple leaves people fuming
A picture of a separate toilet for Brahmins has taken the internet by storm and netizens have been left fuming over "bias" and in a state such as Kerala, which is known to be the most literate state in the country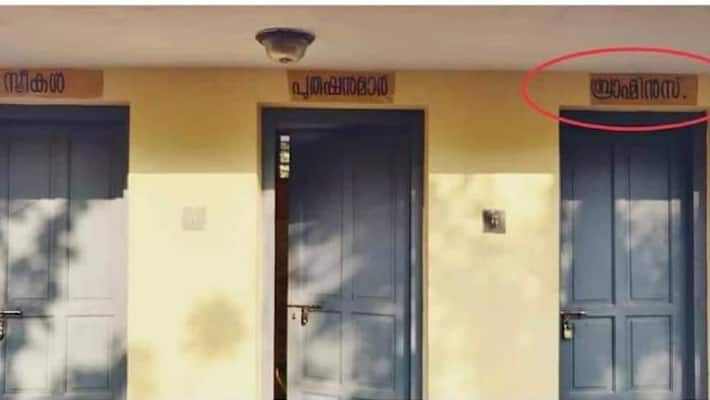 Thrissur: Kuttumukku Siva Temple in Thrissur district has kicked up a new controversy as a photo that went viral on social media showed three toilets outside the temple premises.
You may wonder, what's wrong with having three toilets outside a temple premises. Well, nothing, except that one toilet was allotted to be used exclusively for Brahmins.
The photo showed separate toilets for women, men and Brahmins. Several people have lashed out at temple authorities for putting up the signboard for a "Brahmin only" toilet apart from the general toilets for men and women.
However, temple management committee secretary Prem Kumar had a different response.
The New Indian Express quoted him saying, "I have been serving in the temple for 14 years and never noticed such a separation. We came to know about it only after the controversy broke out. In any case, the board has been removed."
As the protest over the signboard has intensified, certain people have pointed out that the toilet was meant to be used by the priest of the temple. However, netizens have found the explanation hard to digest as they claimed that such boards can only serve to tarnish the image of Kerala as the most literate state in the country.
Last Updated Mar 6, 2020, 2:06 PM IST