Enforcement Directorate official arrested in Rajasthan for accepting Rs 15 lakh bribe
Rajasthan's Anti-Corruption Bureau (ACB) on Thursday arrested an Enforcement Directorate (ED) official and one other person for allegedly accepting a bribe of Rs 15 lakh. The ED official was identified as Naval Kishore Meena.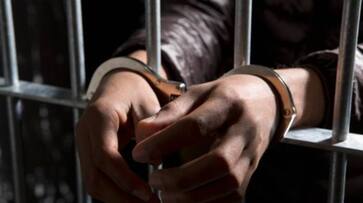 An Enforcement Directorate (ED) official was apprehended by the Rajasthan anti-corruption unit (ACB) for allegedly seeking bribes of Rs. 15 lakhs through an intermediary, an official release said. The ED official was identified as Naval Kishore Meena.
The detention followed raids by the ACB at many locations in Rajasthan related to the ED official in question. After being apprehended by the Rajasthan ACB in connection with an income disparity case involving a known source of income, Naval Kishore Meena was taken into custody.
An individual had filed a complaint with the ACB alleging that Naval Kishore Meena, an Enforcement Officer (EO) with the ED in Imphal, Manipur, had been requesting a bribe of Rs 17 lakh, according to ACB Additional Director General Hemant Priyadarshy.
The bribe was being demanded in lieu of not attaching the complainant's property in Imphal and for not arresting him in a chit fund scam in Imphal. 
Priyadarshy said that after verifying the complaint, a team led by Dr Ravi, the Deputy Inspector General with the ACB in Jaipur, nabbed Meena and his accomplice Babulal Meena while they were accepting the bribe of Rs 15 lakh. Both Naval Kishore and Babulal Meena are natives of Bassi in Jaipur.
Priyadarshi said that the two accused are being questioned and a case will be lodged against them under the Prevention of Corruption Act. The Rajasthan ACB is expected to make an official announcement on the matter.
Last Updated Nov 2, 2023, 2:37 PM IST