Eating in our nation and praising enemy country not acceptable: Karnataka deputy CM
Karnataka deputy CM Govind Karjola criticised the anti-Indian slogan raised by Amulya Leone and said, "eating in one country and then praising the enemy country is wrong". He remarked that there is a lack of awareness.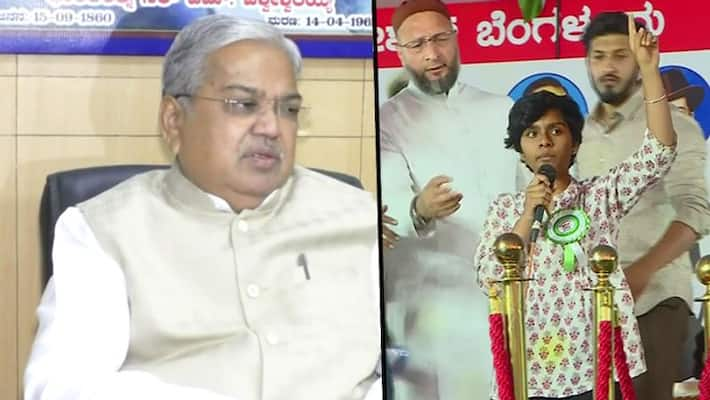 19-year-old Amulya saying Pakistan Zindabad at Freedom Park in Bengaluru at a protest has created furore. Many have revolted in anger and the girl has been charged under IPC section 124A.
Among those who spoke about the incident was Karnataka deputy CM Govind Karjol, who said that the there is a lack of awareness.
He also criticised all those who chant pro-Pakistan slogans and said, "Eating in our nation and then praising an enemy nation is definitely not acceptable."
The deputy CM also said the state will not let anyone go scot-free after indulging in anti-national activities. "One should feel pride in being an Indian and I appeal that all 130 crore Indians should display patriotism," he said.
He further added that the girl lacks awareness and that legal action will be initiated against her.
"
Case background
On Thursday, Hindu Muslim Sikh Isai federation held a protest at Freedom Park condemning CAA, NRC and NPR. AIMIM leader and MP from Hyderabad Asaduddin Owasi was invited as a speaker in an effort to help the protest gain momentum. However, after Amulya's shocking slogans, the protesters and also Owaisi were stunned.
Following this slogan, Amulya was charged under IPC section 124A and remanded to judicial custody for 14 days.
Last Updated Feb 21, 2020, 3:29 PM IST