Centre plans to link two rivers to solve Maharashtra's drought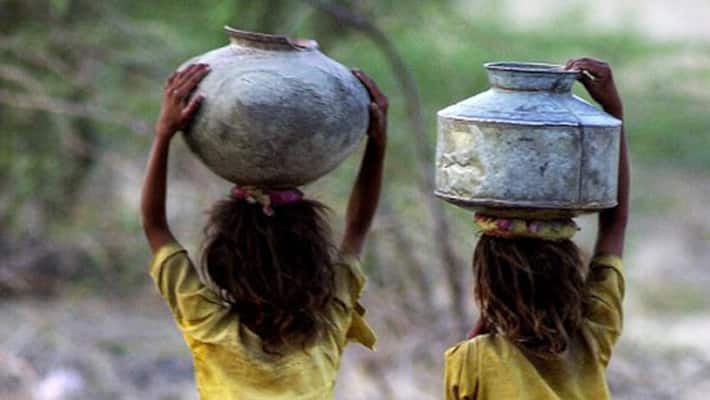 Government plans to link Bhima and Manjara rivers in Maharashtra as a long-term solution to tackle water crisis in the drought-hit Marathwada region of the state; the Rajya Sabha was informed today.
"The long-term measures in Marathawada, among other things, include interlinking of Bhima and Manjara rivers," Sanwar Lal Jat, the Minister of State for Water Resources said. He further added that as part of the government's efforts, the Central Ground Water Board (CGWB) has prioritised Bundelkhand and parts of Marathwada for aquifer mapping and management programme. 
According to the minister, the CGWB had prepared a conceptual document titled 'Master Plan for Artificial Recharge to Ground Water in India' in 2013,  which envisages construction of different types of artificial recharge and rainwater harvesting structures in the country including the two drought-hit regions. "The government has deputed technical teams comprising officers of Central Water Commission (CWC) and CGWB for on the spot study of water situation and interaction with the state governments," Jat said. 
He further revealed that four major dams monitored by CWC, namely Jayakwadi, Bhima, Yeldari and Girna, have reported zero water stock level as per the latest bulletin for week ending on April 21.
 
Last Updated Mar 31, 2018, 6:49 PM IST