Now, IIT Delhi tells women what to wear
Dress code diktat in Delhi IIT sends shock waves
Female students protest against dress code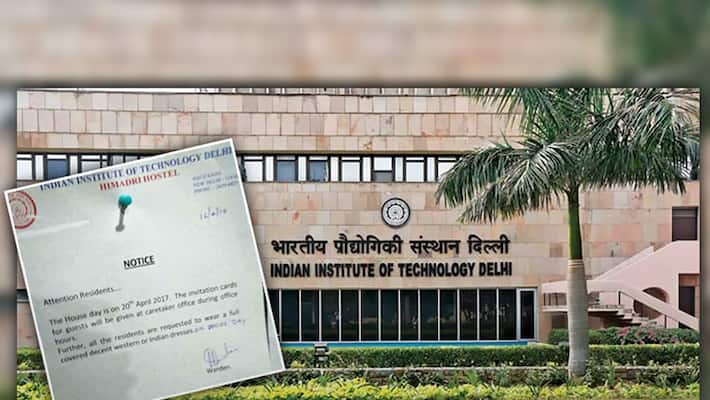 A dress code diktat by IIT Delhi has sent shock waves across the country as it directs its "residents" to be in "fully covered dresses" to maintain the decorum of the House Day on 20th April. In a notice issued at the women's hostel in IIT Delhi, women have been clearly directed to wear "full covered decent western or Indian dresses". The notice was put up at the Himadri hostel and was shared with the Pinjra Tod-a students wing fighting against discriminatory rules for women in academic institutions. 
A member of Pinjra Tod was heard saying,"Why do our administrators feel this desperate need to police women wear". Both the warden of the hostel who issued the notice and the Dean Students Affairs were out of media reach. 
There are two women's hostels in IIT Delhi- Himadri and Kailash and none of them had such complaints before. One of the students, however, clarified, "This is the first time that such a notice has been put up. We have been told verbally in the past to be fully covered but a written notice has been issued for the first time."
The student community has divided opinions over the diktat. Former students of the institute say that such diktats had been issued earlier, but no one was punished for not obliging. 
 
Last Updated Mar 31, 2018, 6:41 PM IST