Domestic flights resume operations across India except in West Bengal, Andhra Pradesh
Delhi-Pune and Mumbai-Patna flights were among the first to take off as domestic flight operations resume from Monday. Both the flights were operated by IndiGo.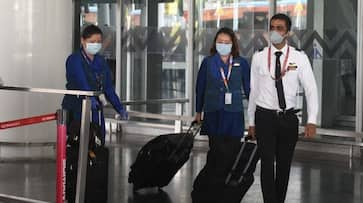 New Delhi: Indian skies opened up for domestic passenger flights from Monday after a gap of two months, but there was confusion following the imposition of own set of conditions and rules by several states which are at odds with each other.
The first flight which left for Pune from Delhi's Indira Gandhi International Airport at 4.45 am, was of Indigo. The next flight which departed was also an IndiGo carrier departing at 6.45 am from Mumbai to Patna. Except for West Bengal and Andhra Pradesh, passengers across the country started arriving at respective airports in the wee hours.
Speaking to PTI, aviation industry sources had yesterday informed that the first passenger flight would be 6E643 from Delhi airport and it is likely to be operated by aircraft VT-ITK, which is an A320neo plane of IndiGo.
The Mumbai airport's operator MIAL said in a statement, "The first flight departing out of CSMIA (Chhatrapati Shivaji Maharaj International Airport ) will be to Patna at 6:45hrs and flight arriving from Lucknow will be the first arrival flight at 8:20hrs both operated by IndiGo."
Instead of following the national guidelines issued by the Union government for all departing and disembarking passengers, many of the states chose to set their own rules. Karnataka, for instance, requires mandatory institutional quarantine for passengers from worst-affected states, while Punjab and Meghalaya have made a swab test mandatory for arrivals.
Meanwhile, the Airports Authority of India (AAI) released a new Standard Operating Procedures (SoPs) for airports ahead of the resumption of domestic flight operations. 
Notably, all scheduled commercial passenger flights have been suspended since March 25 when Prime Minister Narendra Modi announced nationwide lockdown to combat the spread of COVID-19.
Last Updated May 25, 2020, 8:51 AM IST