Disqualified MLA Gopalaiah rushes to Karnataka CM's residence in fear of losing ticket
Mahalakshmi Layout disqualified MLA Gopalaiah, in fear of losing BJP ticket to contest bypolls, rushed to BS Yediyurappa's house in Bengaluru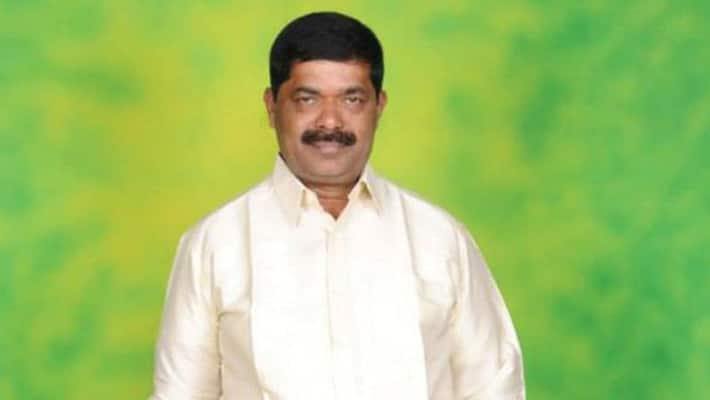 Bengaluru: With the Supreme Court delivering its verdict soon on the Karnataka disqualified MLAs case, one of the disqualified MLA is anxious of losing a ticket to contest bypolls. Gopalaiah rushed to CM BS Yediyurappa's residence early morning to discuss his future course of plan. 
Gopalaiah discussed with Yediyurappa at his residence in Dollars Colony in Bengaluru. However, Gopalaiah is facing backlash from BJP leaders and party workers in Mahalakshmi Layout constituency. Reportedly ticket aspirants N Harish, NL Narendra Babu and M Nagaraj are eagerly waiting for a ticket to contest polls and are trying every possible means to stop Gopalaiah from contesting polls.
In the midst of chaos and fear, Gopalaiah has sort help from BS Yediyurappa and requested him for a ticket to contest bypolls from Mahalakshmi Layout. Gopalaiah has also asked Yediyurappa for assurance.
According to reports, Gopalaiah brought to the notice of Yediyurappa about the chaos among ticket aspirants and party workers in Mahalakshmi Layout. Gopalaiah has requested CM to take note of the happenings in Mahalakshimi Layout and solve the issue at the earliest. Reports state that Gopalaiah surely doesn't want to miss out on the ticket to contest the upcoming bypolls on December 5.
17 MLAs from the Congress and the JD(S) resigned from their posts and toppled the coalition government, which in turn helped the BJP prove their numbers on the floor of the house and the latter came to power with BS Yediyurappa taking charge. 
The Congress and the JD(S), meanwhile, are set to submit the audio tape against the disqualified MLAs to the top court. Then speaker Ramesh Kumar had earlier disqualified all the MLAs and banned them from contesting elections till 2013. Now the future of 17 disqualified MLAs hangs in thin air.  
 
Last Updated Nov 4, 2019, 12:11 PM IST