Disqualified Congress MLA Ramesh Jarkiholi asserts he resigned over step-motherly treatment
Disqualified Gokak MLA Ramesh Jarkiholi slams coalition partners, says the then coalition government didn't serve people of Karnataka, resignation not intended to let BJP form government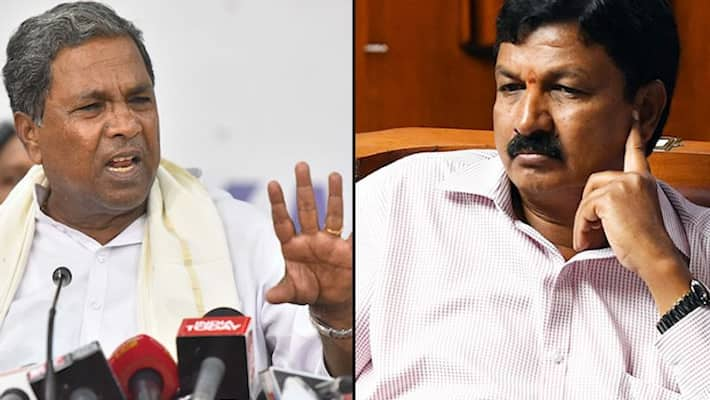 Bengaluru: Congress and JD(S) are all set to submit an audio tape regarding CM Yediyurappa's conversation about the disqualified MLAs as the Supreme Court's verdict is round the corner. One of the disqualified MLAs Ramesh Jarkiholi (from Gokak) is now singing a different tune over the reason to topple the coalition government.
While CM BS Yediyurappa had stated that rebel MLAs resigned to help BJP form the government, Ramesh Jarkiholi slammed the coalition partners and stated that their resignation was not to help BJP.
Also Read: BJP's counterattack to tackle audio tape problem
"No funds were released for any developmental works across the state for months. More importantly they did not fulfil any of our demands. We didn't resign to help BJP come to power."
Ramesh Jarkiholi stated that they wanted a different chief minister and water resources minister.
"We as a party had decided that Siddaramaiah would be the chief minister and MB Patil would be the water resources minister if we come to power, but things took a U-turn after the announcement of election results."
Ramesh did not stop there. He took a dig at the then water resource minister DK Shivakumar.
"Coalition water resources minister DK Shivakumar too did not support us nor did he release the required funds for ongoing projects. He did not even release funds for management of water projects. All related works took a back seat as no funds were released."
He also lamented the fact that they were ignored.
He said, "We were completely ignored and no one even cared about what we said. The party feigned ignorance even when we stated that we would quit the party. They showed indifference and that is the reason we resigned from the party. We resigned from the party to prove our existence," said Ramesh.

Ramesh stated that politics had an important place in their life and it couldn't be taken lightly.
"Politics was our career and that is the reason we had to make a decision to quit Congress and decide on which party to join. No matter what happens in the future, Mahesh Kumatahalli and I will not go back to Congress," said Ramesh Jarkiholi.
Last Updated Nov 3, 2019, 5:01 PM IST