Dharwad: Head-on collision between car and tanker kills two
A head-on collision between a car and a tanker killed two people on the spot while the driver of the car was grievously injured. One of the deceased was identified as a Revenue Department officer in Chitradurga.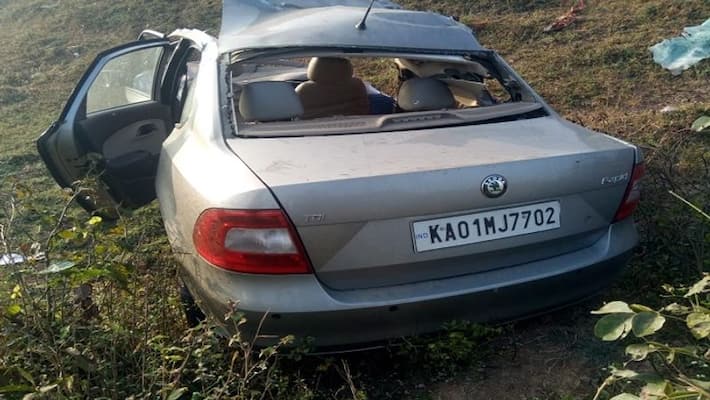 Dharwad: In a horrific accident reported from Dharwad, two people died on the spot and another person was grievously injured in a head-on collision between a car and a tanker. The accident happened near Yarikoppa bypass in Dharwad city on Monday (December 30) morning.
One of the deceased is identified as 42-year-old Madhu Puttappa while the other's identity is yet to be ascertained. Preliminary investigations revealed that Madhu Puttappa worked in the Revenue Department in Chitradurga. 
Madhu Puttappa was travelling to Belagavi from Hubballi when the fateful accident took place. The tanker that was travelling from Belagavi to Hubballi on the Dharwad bypass road rammed into Madhu Puttappa's car. The driver of the car survived with grievous injuries and is being treated at Dharwad District Hospital.
Dharwad Police are investigating the accident and waiting for the driver to gain consciousness to obtain more details of the case. Mudhu Puttappa's body and the other unidentified body has been sent for post-mortem.
Prima facie, the accident occurred as the driver of the tanker lost control and rammed into Madhu Puttappa's car. 
Police said the bodies of the deceased would be sent to the families after the post-mortem is complete.
Last Updated Dec 30, 2019, 11:10 AM IST