Despite protests, Kerala Governor finally reads LDF's anti-CAA stance
On January 29, Kerala Governor Arif Mohammad Khan read out LDF's stance on Citizenship Amendment Act in the Assembly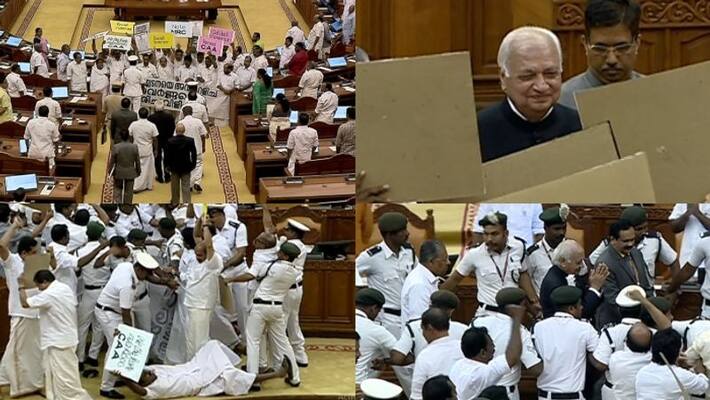 Thiruvananthapuram: Kerala Governor Arif Mohammad Khan on January 29 read out LDF's stance on Citizenship Amendment Act in the Assembly. Khan read out the 18th paragraph of the policy address, which refers to the state government's anti-CAA stance.
After reading it out, he said that he read it as per chief minister's request even though he has a clear objection to it. "Now, I come to paragraph 18. I have been corresponding with the honourable chief minister, and I am going to read this para as the chief minister wants me to read it. However, I hold the view that this does not come under the definition of policy or programme. The chief minister himself has said that this is the view of the government. I disagree with it. But to honour his wish, I am going to read it," he said.
 
UDF protest in the Assembly:
Kerala Assembly witnessed unprecedented dramatic scenes on Wednesday when Governor Arif Mohammed Khan turned up to deliver the customary policy speech in the Budget session of the Assembly. When he stepped into the well of the house, Opposition members trooped in and blocked his way.
On January 27, Congress and Kerala Opposition leader Ramesh Chennithala accused Governor Arif Mohammad Khan of acting as an agent of Prime Minister Narendra Modi and Union home minister Amit Shah. He further alleged that Khan was working against the dignity of the state Assembly.
 
Last Updated Jan 29, 2020, 12:51 PM IST