Dera headquarters search: More secrets of Gurmeet Ram Rahim exposed
The dera, spread over nearly 800 acres, has been divided into ten zones for the purpose of sanitisation and searches, with each zone under the control of a senior officer
During the on-going search, an empty box for cartridges of AK 47 was also recovered
Curfew remains in force on the road leading inside the dera headquarters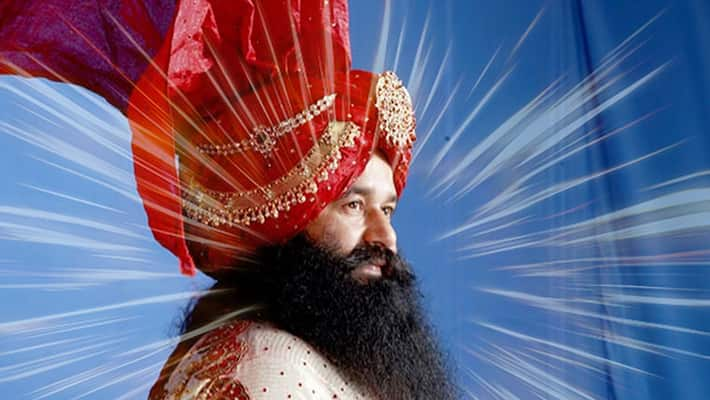 The premises of the dera, whose chief Gurmeet Ram Rahim Singh was jailed for 20 years in two rape cases last month is undergoing a search and sanitisation process. The entire sanitisation process is being videographed and overseen by retired District and Sessions Judge, A K S Pawar, who was appointed as Court Commissioner by the Punjab and Haryana High Court.
No unauthorised person is being allowed to go inside the dera premises. However, life remained normal in Sirsa city. A large number of vehicles including police buses and paramilitary vehicles, Quick Reaction Team vehicles, bomb disposal squad and anti-sabotage team vehicles, carrying cops and paramilitary personnel made their way inside the dera premises, officials said.
Besides, some fire tenders, heavy earth moving machines and tractors have also been pressed into service for the sanitisation exercise.
Here's what the investigation team found when they combed the premises and we promise you, the list will leave wondering about – What actually went on in there?
#An illegal fire cracker factory was found on the second day of a massive sanitisation exercise inside the Dera Sacha Sauda headquarters, the empire of rape convict Gurmeet Ram Rahim Singh. Over 80 cartons of explosives were seized.
Haryana: Fire crackers factory sealed, explosives & fire-crackers seized from #DeraSachaSauda as search continues in Dera HQ in Sirsa pic.twitter.com/sYd4hwmO4v

— ANI (@ANI) September 9, 2017
#An unregistered luxury car and some banned currency notes to the tune of 7000 old notes and 1200 new notes were also found.
# A report in NDTV says that teams have also found hundreds of pairs of shoes, designer clothes and colourful caps arguably matching the Dera chief's loud lifestyle and clothing choices.
#The godman who calls himself Saint Gurmeet Ram Rahim Singh Insaan had also launched his own currency.  A series of plastic currency was found in the markets near the Dera, this plastic currency has been in vogue for some years now, say residents. They were used to purchase commodities inside the dera.
#According to reports, two secret tunnels - one leading to the women's (Sadhvis residence) hostel was found in the Dera headquarters.
We found a window-like path leading from Dera Awas to Sadhvi Niwas. Team is investigating the same: Dy Dir of Haryana PR Dept Satish Mehra pic.twitter.com/EGfBXGzgSH

— ANI (@ANI) September 9, 2017
# The Haryana Police, last week, had also recovered a huge cache of ultra-modern arms and ammunition from the headquarters in Sirsa. They recovered 33 licensed arms, which include 9-mm pistols, several single and double-barrel rifles and a modified carbine. Dinesh Kumar, Sirsa Sadar SHO, confirmed that these arms were recovered from the Dera premises.
#Interestingly even before the search could in the Dera Sacha Sauda headquarters campus in Sirsa, the mouthpiece of the sect,  'Sach Kahoon' revealed that human cadavers were buried inside the premises. Their bizarre defence said that it was done because Gurmeet Ram Rahim Singh encouraged his followers to donate remains to bury them in the premises so that these could be prevented from being immersed in rivers.
#Besides, some rooms were also sealed and hard disk drives and unlabelled medicines recovered during the 12-hour day long exercise.
What all can you find in the Dera campus?
#A heart-shaped multi-specialty hospital
#A luxury resort housed in a ship-shaped structure
#An international school with towers sculpted like aeroplanes
#Mahi Cinema, which plays only Ram Rahim's films
#Sach Ajooba Washing Machine which, people claim, can wash 10,000 clothes in one round. They claim the machine was "designed" by Ram Rahim
# The Dera headquarter houses a 7-star "MSG resort" with replicas of Eiffel Tower, Taj Mahal, Kremlin and Disney World inside its premises.
#This is apart from the now infamous  Pink building known to be Ram Rahim's Gufa (cave) - the house where the women were raped.
Last Updated Mar 31, 2018, 6:54 PM IST