Dengue cases surge in Kerala; Health department calls for caution after one death in capital
Kerala is witnessing a high surge in viral fever cases, including dengue. One more death related to dengue was reported from Thiruvananthapuram on Saturday. Kerala Health Minister Veena George called a high-level meeting on Monday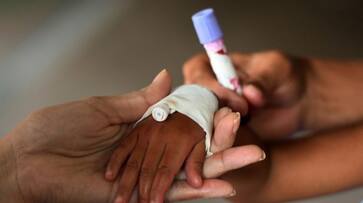 Thiruvananthapuram: The state is witnessing a surge in viral fever cases, with another dengue death reported in Thiruvananthapuram district on Saturday. In response to the rising fever cases, Kerala Health Minister Veena George called a high-level meeting on Monday. Health experts are advising caution regarding dengue, highlighting its potential danger to both healthy individuals and the elderly.
In September, there were 1,697 dengue cases and three deaths reported in the state. Last month, 210 rabies cases and six deaths were reported. This month, so far, there have been 1,370 dengue cases and 292 rabies cases reported, along with one additional death due to fever. Among the deaths, five were due to dengue fever, and 12 were due to rat fever. Notably, a 27-year-old girl in Thiruvananthapuram passed away recently from dengue. Prior to that, a six-year-old girl and a 27-year-old man also lost their lives. In the span of ten days, three deaths were reported in the Thiruvananthapuram district.
The data indicates that dengue can pose a danger to both elderly individuals and those without underlying medical conditions. Furthermore, if someone gets infected with dengue, a repeat infection with the virus can turn severe. The recent increase in cases of contagious fever is due to intermittent rains and waterlogging in various areas. The number of patients this year has exceeded the figures from the previous year. Nevertheless, there is no immediate cause for alarm. Meanwhile, a high-level meeting led by the Health Minister is scheduled for tomorrow to discuss and plan additional measures.
Last Updated Oct 29, 2023, 10:18 AM IST