Demonetisation is Modi-created disaster: Rahul Gandhi
Rahul Gandhi was addressing a mega conference of Congress supporters at Belagavi in Karnataka
Modi should be held responsible for the death of over 100 people due to demonetisation, he said
Details on Modi Scandal will be revealed in the Lok Sabha, Rahul said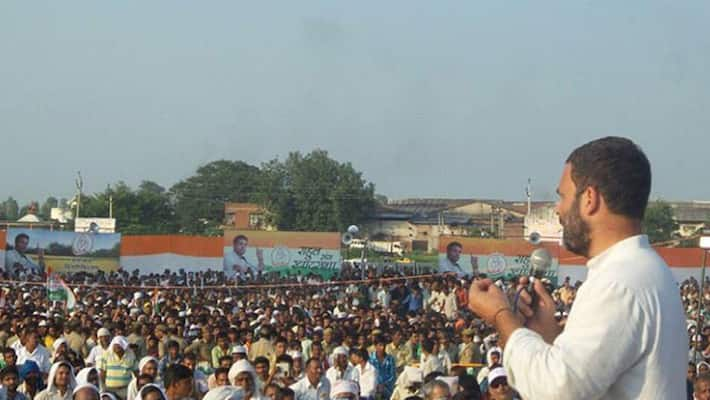 Rahul Gandhi was speaking addressing the mega conference of the Congress at Belagavi in Karnataka. Demonetisation has seriously affected the financial conditions of the country, he said.
More than 100 people have lost their lives to demonetisation. PM Modi should be held responsible for these deaths, Gandhi said.
The Modi government has been making the common people suffer from two-and-a-half years. In his rule, common people have always faced problems, he added.
Further, speaking about demonetisation, he also said that it is not possible to make everything proper within 50 days.
Rahul also spoke about the details he has about the Modi scandal and said he will reveal the details in the Lok Sabha session.
Last Updated Mar 31, 2018, 6:43 PM IST