Delhi violence: Petrol bombs found in AAP leader's rooftop
AAP leader and corporator Tahir Hussain, who has been accused of playing a role in the death of IB officer Ankit Sharma, has been further accused of having weapons and petrol bombs on his terrace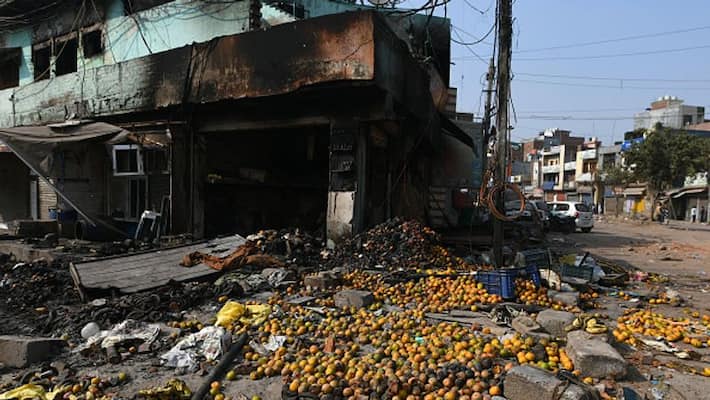 New Delhi: Aam Aadmi Party (AAP) worker, who was accused of having links with the death IB officer Ankit Sharma, has been further accused of having weapons and petrol bombs on his terrace. 
It is also reported that the neighbours of the accused Tahir Hussain, have expressed concerns about these dangerous weapons and have further said that several people congregated and hurled stones at others. 
Reacting to this, the AAP leader said that he was a victim of mob violence. He claimed that he was forced out of his home and it was taken over by miscreants.
He added, "I want to say that all the news being spread and shown about me is totally false. It is all dirty politics being played against me. Ever since Kapil Mishra made his provocative speech, the situation in Delhi has worsened. Stone-pelting is going on in several places and many other things that are being reported. All this happened here too, and we responded fast and called up the police. A huge crowd broke my office gate, climbed my terrace. I asked for help from the police and they reached a few hours later and then the situation was brought under control."
Last Updated Feb 27, 2020, 3:54 PM IST