Delhi Violence: Ensuring relief reaches victims, says CM Arvind Kejriwal
In the latest update, a retired Delhi Police officer felt betrayed after his frantic calls to Delhi Police at the time of need were left unattended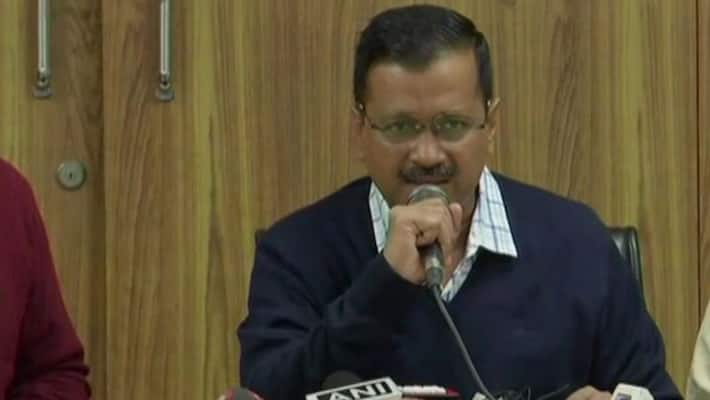 Delhi: Chief minister Arvind Kejriwal on Sunday said that the government is trying its best to ensure relief reaches each person who suffered in Northeast Delhi violence.
"We are putting our best efforts. I am personally trying to ensure that relief reaches each person in need. Our aim is to bring their life back on track," Kejriwal tweeted. He also said, "We want people to return to their homes and be welcomed by their neighbours."
On Saturday, the CM held a meeting with government officials to discuss the relief operations in violence-hit areas of Northeast Delhi.
"We have held a review meeting with all department officials. Our priority is to bring the lives of people on track. Violence has stopped now. Many people have left their houses. They should return. Our intention is to ensure communal harmony among communities," Kejriwal said at a press conference.
Kejriwal said that 18 Sub-Divisional Magistrates (SDMs) have been appointed in four violence-affected divisions to do an assessment of the losses.
At least 42 people have been killed in the violence that rocked Northeast Delhi.
Meanwhile, it is not just the common people who are complaining of police not responding to their distress calls during the recent communal riots in Delhi. It emerges now that the Delhi Police let down their own too. 
Mehmood Khan, a 66-year-old retired sub-inspector of Delhi Police said that he made several calls to the police control room after the violence broke out in his area but got no response.
He said that he saw a crowd of thousands while he was returning from a mosque in the Ganga Vihar area on the evening of February 24. Sensing trouble, Khan fled to the nearby Kabir Nagar, a Muslim majority area, along with his family.
He added that he received calls on February 25 that a mob had gathered outside his house and was ransacking his house. Again, Khan made frantic calls to Delhi Police control room as well as some of his acquaintances in the department, but nobody came to his help.
"I made at least 9-10 calls to the police control room and to police officials, but no one answered. I worked for Delhi Police for 40 years and till today no one from the department has come to visit me or even called to ask as to what happened to me and my family," said a visibly disappointed Khan.
Last Updated Mar 1, 2020, 5:07 PM IST