Delhi elections 2020: Congress' Alka Lamba tries to slap AAP worker
After an AAP worker allegedly passed some remarks against Congress leader Alka Lamba, she tried slapping him. All of this while polling is underway in Delhi.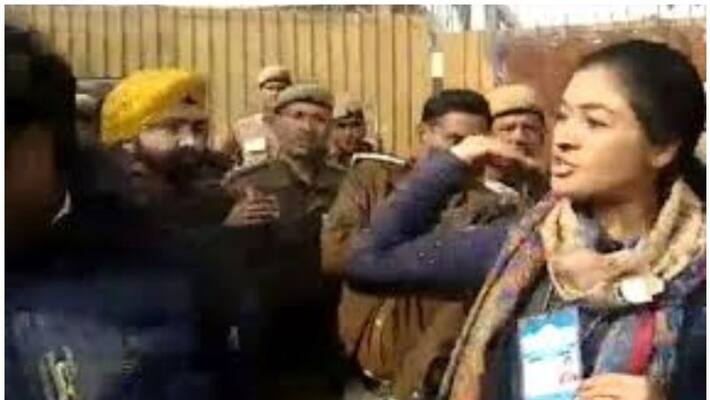 New Delhi: Congress leader Alka Lamba tried slapping an AAP worker near Majnu ka Tila, which led to a fight between workers of both parties. Lamba, who is Congress candidate from Chandni Chowk, was talking to a person outside a polling booth when the AAP worker allegedly passed some remarks against her.
Senior AAP leader Sanjay Singh has said the party would complain to the Election Commission (EC) regarding the incident.
 
Lamba won from Chandni Chowk Assembly seat on AAP ticket and later joined the Congress. She is now contesting on Congress ticket against AAP's PS Sawhney and Ravinder Gupta from the BJP.
Triangular fight:
The three main contenders to gain power in Delhi are Arvind Kejriwal-led Aam Aadmi Party, Bharatiya Janata Party, and the Indian National Congress.
The Aam Aadmi Party (AAP) came to power in Delhi in February 2015 winning 67 of the 70 seats.
Over 1.4 crore people are eligible to cast their votes in the Delhi Assembly election. Out of the total number of eligible voters -- 1,47,86,382 -- there are 81,05,236 male voters and 66,80,277 female voters. Besides this, there are 869 third gender voters.
Around 13,571 polling stations have been installed at 2,688 locations. 3,141 polling stations have been declared critical and 144 are vulnerable polling stations.
Last Updated Feb 8, 2020, 1:49 PM IST