Delhi chief minister Arvind Kejriwal is terrorist, says Union minister Javadekar
Union minister Prakash Javadekar said Delhi chief minister Arvind Kejriwal is a terrorist and there is plenty of proof for it. He added that Kejriwal is an anarchist and there is no much difference between anarchist and a terrorist.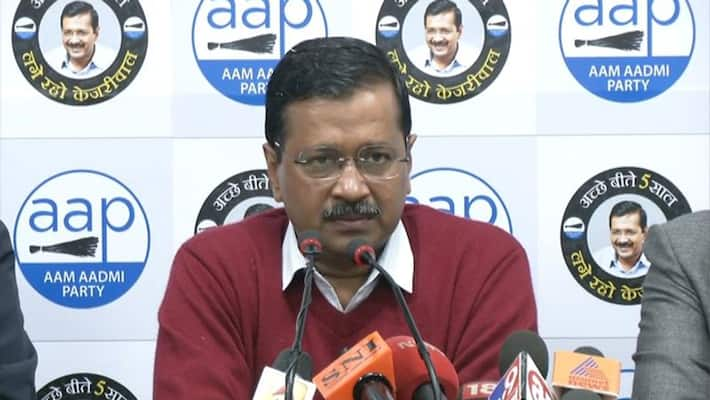 New Delhi: Union minister Prakash Javadekar on January 3 targeted Delhi chief minister Arvind Kejriwal, saying there is enough proof available to prove that AAP leader is a terrorist.

Javadekar said, "Today, Kejriwal's party supports Shaheen Bagh. What is it that you support? Breaking Assam off from India, Jinnah's idea of independence? Standing at a place where slogans of breaking India are being raised is also terrorism."

He added, "Kejriwal is making an innocent face today and asking if he is a terrorist. You are a terrorist, there is plenty of proof for it. You yourself had said that you are an anarchist, there is not much difference between an anarchist and a terrorist."
 
"What happened in Punjab? When one week was left for elections in Punjab, he had stayed for the whole night at the residence of a Khalistan Commando Force terrorist in Moga. Moreover, upon being questioned by reporters, he had said that he will stay at the homes of such people," he added.
 
The press conference, according to Javadekar, was held after several ground-level AAP workers joined BJP earlier today.
 
The BJP leader further questioned AAP over its support to the ongoing anti-CAA protests at Shaheen Bagh.
 
"In 2015, thousands of youth worked for AAP, today they are leaving him behind and so is the public of Delhi," he said.
 
Delhi Assembly election:
The Delhi Assembly Election would be held on February 8. The counting of votes will take place on February 11.
For the first time, a system of absentee voters has been introduced. Those who may have to absent themselves from polling due to their inability to make it to the polling station may cast their vote through postal ballot.
Triangular fight:
Three parties that are in the fray this election are Arvind Kejriwal-led Aam Aadmi Party, Bharatiya Janata Party, and the Indian National Congress.
February 2015:
The Aam Aadmi Party (AAP) came to power in Delhi in February 2015 by sweeping 67 of the 70 Assembly seats with BJP winning the remaining three seats.
Last Updated Feb 3, 2020, 6:55 PM IST