Day of panic for Kerala: 10 people test positive for COVID-19
Kerala had cause for worry again today as 10 people tested positive for COVID-19 in the state which included two policemen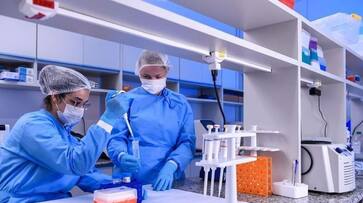 Thiruvananthapuram: Kerala had a day of panic today as far as the ensuing fight against COVID-19 is considered. 10 more patients tested positive today. Three are from Malappuram district, two each from Wayanad and Palakkad, and one each from Kottayam, Kannur and Kozhikode. Out of the 10, four contracted the infection during their stay abroad, and two while they were in Chennai. Four people caught the disease through contacts locally. The source of infection of the two patients in Wayanad is the truck driver who visited the Koyambedu Market in Chennai recently.
One person from Malappuram and another from Kannur are policemen on Covid duty. They also contracted the disease through the truck driver who returned from Chennai. This truck driver has so far infected about 10 others.
One patient from Kollam tested negative today. There are 34,447 people under observation in the state. Out of them, 33,953 are in home quarantine, and 494 are in hospital isolation. The state has so far sent samples of 39,380 people for testing. Out of these, 38,509 samples returned negative. There were no new hotspots in the state today. Total number of hotspots in the state is 34.
Last Updated May 13, 2020, 8:19 PM IST