Cyclone Bulbul: NDRF teams to the rescue in West Bengal, Odisha
NDRF deployed 16 teams to deal with the cyclonic situation in West Bengal and Odisha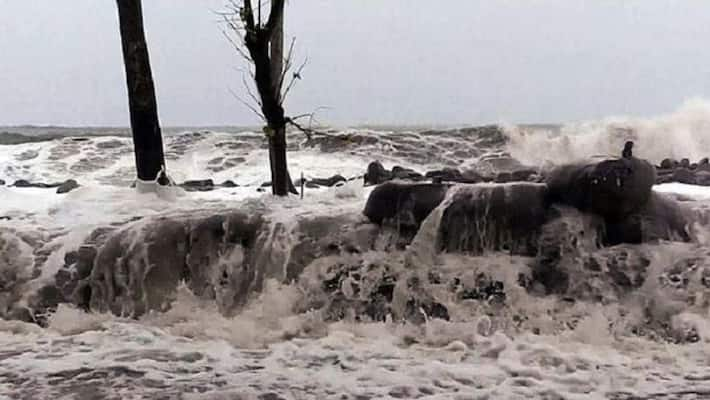 New Delhi: The National Disaster Response Force (NDRF) on Friday deployed 16 teams to deal with the cyclonic situation in West Bengal and Odisha.
The NDRF released a press statement on Friday and said the teams will help people deal with cyclonic situation in West Bengal and Odisha.
"To deal with the cyclone situation, the NDRF has deployed 10 teams with six of them in Kakdwip, Namkhana, Digha, Sandeshkhali, Howrah, Hooghly, and four teams have been deployed in Sagar islands," the NDRF said in a statement.
The NDRF also added that not every team is deployed in the states whereas some are at the NDRF headquarters.
"One team each is deployed at Balasore, Jajapur, Kendrapara, Bhadrak, Puri, and Jagatsinghpur. 11 other teams have been put on alert at the NDRF headquarters. Two teams have been kept at standby in Andaman and Nicobar Islands in Port Blair," added the NDRF.
Earlier, the IMD said that 'Cyclone Bulbul' formed over the Bay of Bengal has intensified and is set to head towards West Bengal and Bangladesh coasts.
Cyclone Bulbul over the Bay of Bengal has gained strength and intensified into a very severe cyclonic storm, triggering rain in several parts of coastal Odisha and its adjoining areas.
A meeting of the National Crisis Management Committee (NCMC), chaired by Cabinet secretary Rajiv Gauba was held on Friday. The committee reviewed the preparedness to deal with severe cyclone Bulbul, which is hovering over the Bay of Bengal.
The state administrations of Odisha and West Bengal are preparing to brace for Cyclone Bulbul which is set to intensify into a very severe cyclonic storm in the next 24 hours.
The Met department said Cyclone Bulbul is expected to gather momentum and move towards Bengal and Bangladesh skirting Odisha. The IMD has issued an Orange Warning on November 9 and 10 for Odisha districts such as Balasore, Bhadrak, Kendrapara and Jagatsinghpur. These places are expected to receive very heavy rainfall in the next two days. Parts of coastal Odisha and Bengal are already witnessing heavy rains accompanied with strong winds.
Last Updated Nov 8, 2019, 6:31 PM IST