Currency ban and stone pelting in Kashmir – What's the connection?
Educated youth in Kashmir resort to stone pelting to fight for civil rights
There are special rates for stone pelting in Kashmir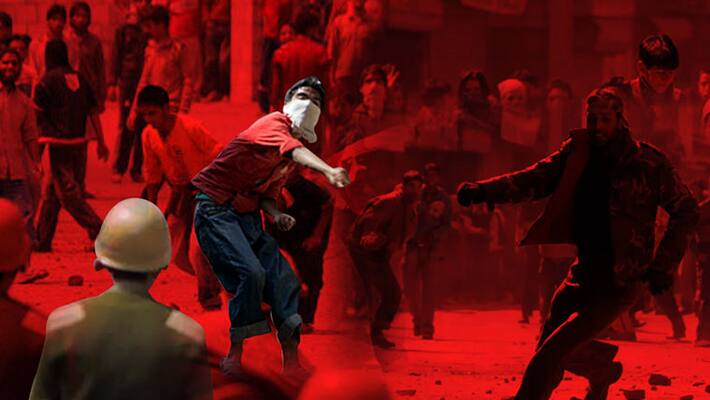 The demonetisation of currency has had far-reaching effects on every strata and section of society.
Now, the security forces in Kashmir can breathe a sigh of relief. Why, you ask? Have the tensions in Kashmir reduced? No.
There is a quite a comical reason but also highlights a grave situation in the terrorism-hit state. Jammu and Kashmir Police (JKP) and Central Reserve Police Forces (CRPF) in Kashmir were often pelted with stones, leaving many grievously injured. Now that there has been a break in that worrisome trend.
The reason being, the nonavailability of denominations of Rs 500 and Rs1000 notes. Defence Minister Manohar Parrikar said of the change in Kashmir, "Earlier, there were rates: Rs 500 for stone pelting (on security forces in Kashmir) and Rs 1,000 for doing something else. PM has brought terror funding to zero.
You may have caught these images playing on your television screens – defiant youth lobbing stones and crude grenades at military forces on the streets of Kashmir. The mob is characterised by youngsters  wearing masks or a handkerchief over their faces, agitation and anger radiating from their body language and visible features and with a piercing yell, they hurl stones at the security forces who on one hand are trying to prevent further mayhem and on the other  are trying to save their bodies from the onslaught.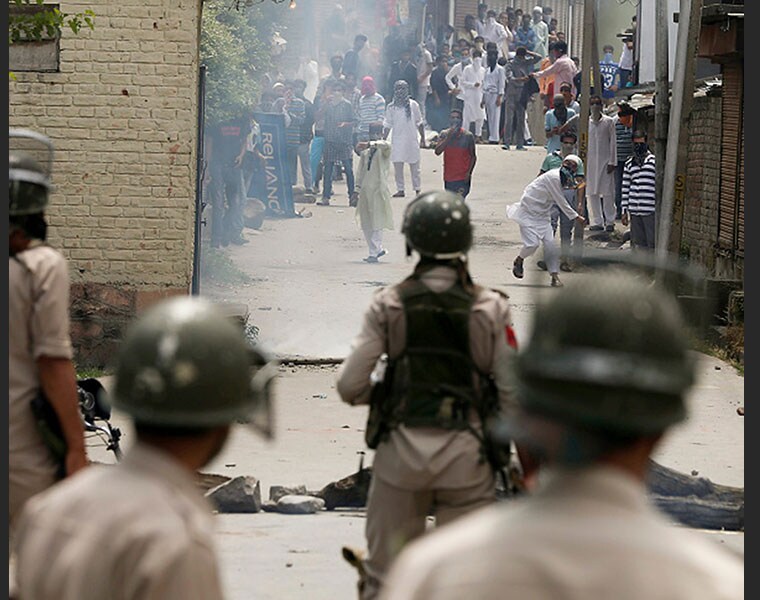 The most recent and publicised example being that of Hizbul Mujahideen terrorist Burhan Wani death at the hands of the police forces. Wani's death gave life to massive clashes in different parts of old city and Civil Lines area. It gave a fresh lease of life to insurgency and served as fuel for a dying fire exhorting young Kashmiri youth to take up militancy. According to reports two security personnel also died, while over 4,000 personnel were injured in the riots. In July soon after the death over 20 police stations were attacked by mobs who stole weapons from the stations and fired upon the security forces. This is what the army and other law deployment forces have to face on a daily basis. In some places of the state it is regular Friday occurrence.
In Kashmir valley the situation remains tense most of the days and reports of clashes between the forces and the public are a given on a daily basis. The public has taken up stone pelting as a retaliation to the alleged infringement on their civil rights. This is akin to terrorism within the state. It is also being said that militants in the guise of youth are using this opportunity to stir terror and incite violence in the state. During the Burhan Wani episode, police said militants lobbed two grenades on CRPF deployed on law and order duties in Murran Chowk of south Kashmir resulting in injuries to some CRPF personnel.
Military and police forces have been instructed not to use bullets to disperse such unruly crowd but rather use their batons, rubber bullets and other methods like water cannons and gas canisters to prevent the crowd from advancing. The Forces have time and again been forced to resort to firing when matters get out of hand and then the incident takes an ugly turn.
The CRPF have blamed Pakistan for inciting the public, while the government says it is being done by terrorists and mischief makers to disrupt the peace in the state. Earlier, this growing agitation trend was observed in few pockets of the state but unfortunately the movement has caught on. Areas of Old Baramula, Sopore, and Old Srinagar are notorious for such incidents.
The anti-nationalists behind this movement have caught the pulse of the youth in the state, reminding them about their state of poverty, questioning their nationality and their lives being reduced to living in fear. These militant-minded groups instigate the educated youth against the Indian security and police forces by saying that they are taking away their freedom. It is these brainwashed, highly irritated and confused youth that take to stone pelting. It is almost like an organised gang. Money is paid for the deed. Stones are kept in readiness for such events to blow any minor clash or dispute out of proportion.
This is definitely not a favourable state of affairs and in stone pelting both parties (youth and security personnel) are grievously injured, while the only winner remains the separatists and militants. Well, this demonetisation may have brought a respite to the forces but yes, they are still not out of danger.
Last Updated Mar 31, 2018, 6:57 PM IST