CPI(M) is cheating people of Kerala: Mullappally Ramachandran hits out at party in power
On the 4th anniversary of the reign of the LDF government, the Congress chose to observe the day as a "day of deceit" with the KPCC president lashing out at the party in power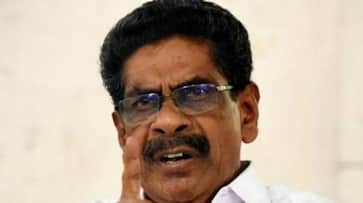 Thiruvananthapuram: KPCC President Mullappally Ramachandran came down heavily on the ruling Left Democratic Front today. He was criticising its main member, the CPI(M). Mullappally demanded that the government make electricity for BPL citizens free for the next three months, and also give APL members a discount too. The opposition party, Congress, chose to observe the 4th anniversary of the LDF government as a 'day of deceit'. The KPCC president inaugurated the state-wide protest today near the secretariat.
The president criticised the government for flouting the norms while revising electricity rates. The KSEB charges multiplied threefold, he said. He said that the increase in the electricity price came as a shock to the common man. He also criticised the increase in bus fares as well.
He alleged that the four years of Pinarayi Vijayan-government has given Kerala a hard time. He called the current government the worst in the political history of Kerala. He said that the state fared extremely poor in development and there is utter chaos in the state capital in terms of governance. The revenue collections fell sharply despite which the state kept on mounting its luxurious spending over the years, he alleged.
He also added, the state fared poorly in managing the floods during the last couple of years. Now the state is hell bent on looting the people for its own existence. The state is doing favours to the liquor and quarry mafia, he said.
Last Updated May 25, 2020, 7:31 PM IST