COVID-19 battle apart, Karnataka government gears up for locust attack
Crops and vegetation in several Indian states have been threatened by desert locust, which is known as the most dangerous of the migratory pests in the world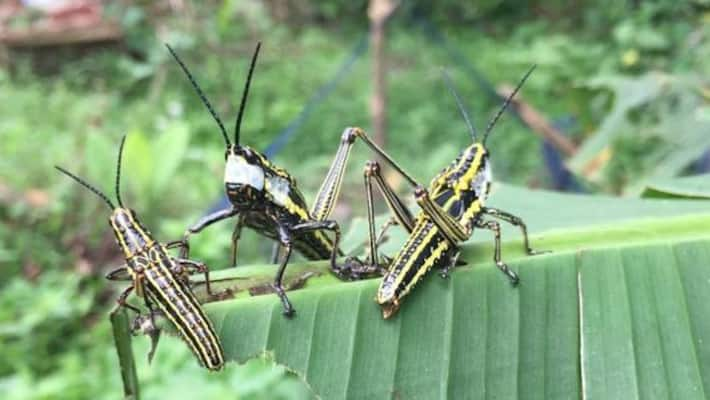 Bengaluru: Citizens have two fears at a time in India, one is coronavirus and the latter is locust attack. Many states including Punjab, Andhra Pradesh, Maharashtra and Rajasthan have reported locust attack.
Also read: Karnataka will allow temples to open from June 1
Meanwhile, south Indian state Karnataka is also in danger of the locust attack as migratory pests in thousands have been found in a couple of villages near Nagpur of Maharashtra. This is just 450 km from Bidar and 650 km to Kalaburagi of Karnataka.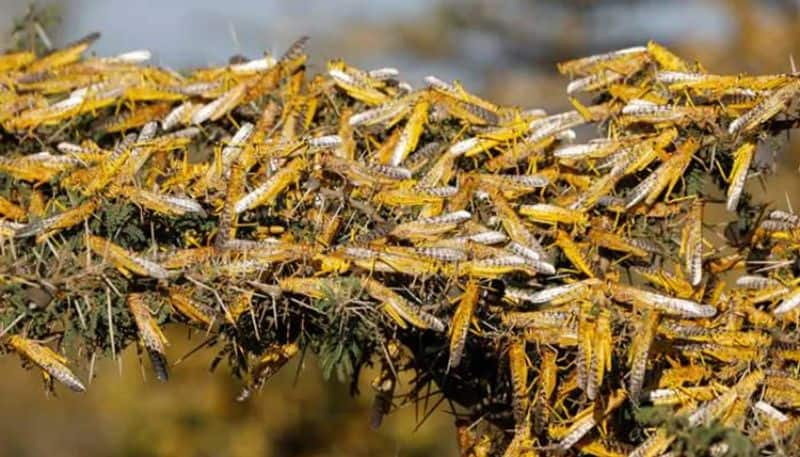 As there are reports that locusts are found near to the border of Karnataka, the ministry of agriculture and farmers' welfare has directed the officials of the department of agriculture in the state to make necessary preparations to fight the deadly pests.
The state commissioner for agriculture also told media that they have enough stock of chemicals to fight the pests.

Rajasthan is the first state to be hit with dangerous locusts. Desert Locusts are considered to be the most devastating pests in the world. It is particularly characterised by its ability to breed rapidly. It typically moves in swarms, each of which can consist of an astonishing 150 million locusts per square kilometre.
 
Last Updated May 28, 2020, 1:35 PM IST