Currency ban: Corruption prevails as new ₹2000 notes used to pay bribe in lakhs
₹2.9 lakhs was paid as bribery in ₹2000 notes in Gujarat.
ACB has arrested the accused.
Another incident reported bribery using new ₹2000 notes.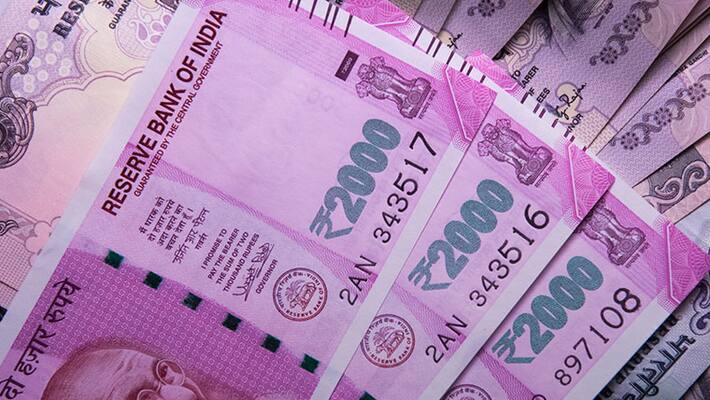 Even before the new ₹2000 notes could hit the market all across the country, it seems the demonetisation move has failed to carve out corruption as two port trust officials have allegedly accepted ₹2.9 lakh bribery in all new ₹2000 currency notes in Gujarat.
According to reports in NDTV, an official of Gujarat's Anti-Corruption Bureau disclosed that Superintending Engineer P Srivivasu and Sub-Divisional officer K Komtekar of the Kandla Port Trust asked for a bribe of ₹4.4 lakh to clear pending bills of some private electrical firm and the recovered ₹2.9 lakh was collected in ₹2000 notes by a middleman. 
The owners of the electrical firm tipped off the ACB who set a trap to arrest the accused officials and their middleman. Currently, the agency is investigating on how the money was obtained in ₹2000 notes. 
Interestingly, due to strict rationing on the circulation of new currency notes, an individual can only withdraw ₹24,000 from a single bank account in a week.   
In another separate incident, Madya Pradesh State Education Board's three employees have been arrested for taking a bribe of ₹25,000 that includes five ₹2000 notes given by a clerk, reported the Indian Express.   
As per the report, the three officials asked for three lakh rupees but settled for one lakh rupees and the ₹25,000 was the first instalment as agreed upon by both the parties. 
This bribe was accepted in the office of the accused who have been released on bail, later. 
Last Updated Mar 31, 2018, 6:50 PM IST