Coronavirus: West Bengal government doctors dump used PPEs in bin
A team of five doctors of a government-run hospital in West Bengal's Birbhum district has been accused of dumping the PPEs in the bin. Those PPEs were used while treating people in coronavirus quarantine centre.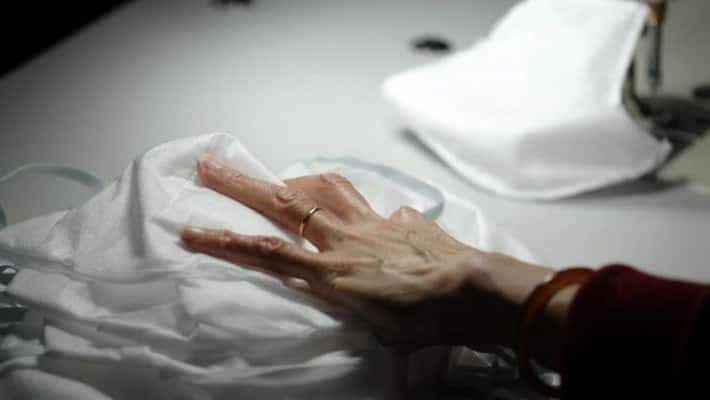 Birbhum: Personal Protective Equipment or PPEs have been dumped in the bin, just after checking/treating people in a coronavirus quarantine centre. It is alleged that this shameful act was done by a team of five doctors of a state government-run hospital in Rampurhat, West Bengal's Birbhum district. 
The state health department has already shut down the isolation ward at Rampurhat Medical College and Hospital overnight after the death of a young man from another state in the hospital. People who were in isolation are kept in a quarantine centre in a luxury hotel in Tarapith area. 
Reportedly, the team of five doctors of Rampurhat Medical College and Hospital went to check the patients at the quarantine centre on Sunday morning. But, after that, the doctors allegedly dumped their PPEs into a bin situated just outside the quarantine centre. 
The incident caused widespread unrest among the locals. The MSVP, and the deputy superintendent of the hospital, SDO of Rampurhat and the sub-divisional police officials rushed to the spot. Everyone condemned the team of doctors. Accused doctors got involved in a heated argument with the SDO, onlookers claimed. Eventually, the PPEs were collected from the bin and destroyed as per ICMR guidelines.
Samir Kumar Sinha, one of the accused doctors, claimed, "When we came out, we immediately asked about where the PPEs had to be dumped. But the police officers, who were there on duty, could not answer. So, before getting into the car, we had no other option but to drop the PPEs into the bin outside."
There has been a lot of debate around PPEs or personal protective equipments in West Bengal. Chief minister Mamata Banerjee claimed, the state health department had given 2 lakh PPEs to the hospitals. But, some doctors complained that cheap quality raincoats were given in the name of PPEs. A Kolkata doctor was allegedly taken to a police station at night for posting about this on social media.
Last Updated Apr 21, 2020, 7:19 PM IST