Coronavirus: Test children, pregnant women, elderly on priority, says UP CM to officials
The chief minister had asked the officials to take the total number of RT-PCR and rapid antigen tests to one lakh per day by July 27 (Monday) across the state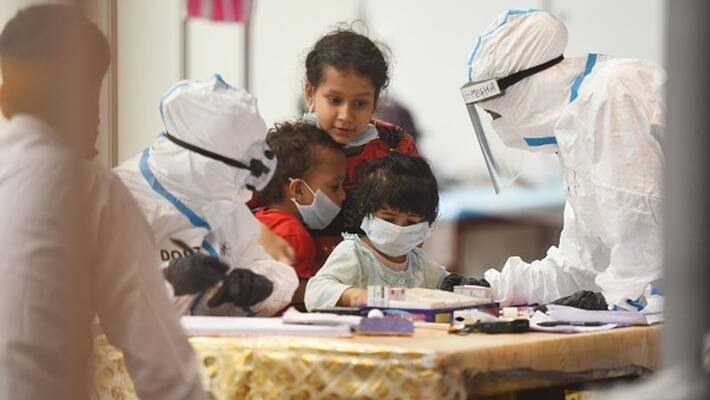 Lucknow: Uttar Pradesh chief minister Yogi Adityanath on Tuesday directed officials to test children, pregnant women and elderly for COVID-19 on priority.
He stressed on enhancing the testing capacity and ordered the officials to everyday conduct one lakh rapid antigen tests, 40,000-45000 RT-PCR and 2,500 to 3,000 tests through truenat machines.
The chief minister asked doctors and researchers to study the case history of fully recovered patients to develop an effective treatment for the infected persons.
He said the skill mapping of the labourers and workers, who have returned to the state due a nationwide lockdown, has been done. He stressed on providing them employment according to their skills.
Meanwhile, Uttar Pradesh, on July 27, became the first state to test more than one lakh samples a day for novel coronavirus infection. The chief minister had asked the officials to take the total number of RT-PCR and rapid antigen tests to one lakh per day by July 27 (Monday) across the state.
Reviewing the Unlock-2 phase during a high level meeting at his official residence earlier, Yogi Adityanath said 10 lakh testing kits should be procured for every 10-day period.
Adityanath also said that while conducting the spot review, chief secretary and additional chief secretary, health, should focus on contact tracing, door-to-door survey, rapid antigen tests and ambulance services.
Uttar Pradesh has tested 19.41 lakh samples till now, while Maharashtra has tested 19.25 lakh.
For the country as a whole, the testing numbers have increased to more than five lakh every day. So far, more than one crore 73 lakh tests have been carried out in the country.
Also watch: We know India is battling enemies like the dreaded Covid-19 & a conniving China. But there is a bigger enemy, and that one lies within.
Find out more in #TheNewsableDecipher
Last Updated Jul 28, 2020, 4:17 PM IST