Coronavirus: Patients with auto-immune diseases should stay connected with their doctor
People living with auto-immune conditions are more prone to contract the coronavirus than someone with balanced immunity.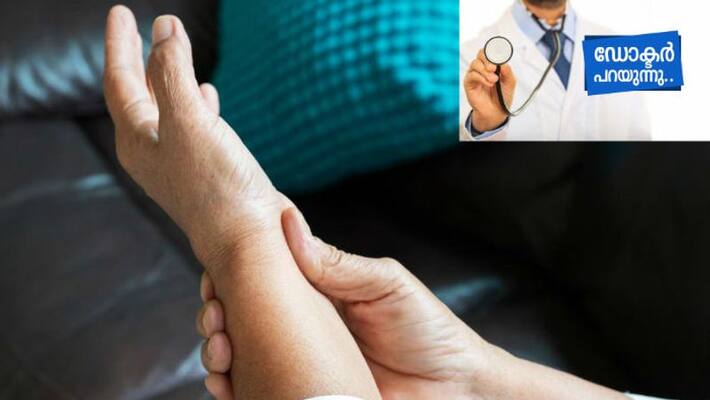 Bengaluru: In these most unpreceded times of COVID-19, Dr Chandrashekara S, a renowned rheumatologist from Bengaluru highlighted the importance of incorporating safety measures while visiting clinics and hospitals for necessary treatment procedures and consultations.
People living with auto-immune conditions such as ankylosing spondylitis and psoriatic arthritis are more prone to contract the virus than someone with balanced immunity. Living with excruciating back pain and joint pain, fusion of spinal or peripheral bones and added mental burden of COVID-19, may lead to flare-ups and further deterioration of the condition.
Most patients are prescribed immuno-suppressants, which could increase their chances of contracting an infection. However, doctors strongly advice not to discontinue or change medication, and continue with regular consultations with your doctor.
Also read: These simple tricks can help you arrange proper work-life balance
Patients are advised to adhere to social distancing norms with all safety measures, while visiting hospitals and clinics. One should not neglect or delay treatment, due to the fear of contracting the virus.
Elderly patients are advised to be particularly careful during these times as they are more prone to health complications. They must exercise regularly in their homes, practice social distancing, wear masks, maintain hand hygiene, take intervention from another family member for replenishing resources and grocery shopping etc. It is of utmost importance to follow precautionary measures anywhere they go.
Also read: DRDO successfully test fires Laser-Guided Anti-Tank Guided Missile (ATGM)
Rheumatologists urge that despite the current situation, it is crucial for patients to not let the lockdown hinder their recovery. Dr Chandrashekara S, professor and managing director, ChanRe Rheumatology and Immunology Center and Research, Bengaluru said, "To keep the disease activity under control during COVID-19 it is crucial for patients with auto-immune conditions such as ankylosing spondylitis and psoriatic arthritis to consult their rheumatologist regularly. As the effect of the pandemic continues, we advise patients to use teleconsultation or virtual consultation channels and not let the social distancing norms hinder their existing treatment plan. As we can't overlook the exposure to catching the virus, following safety measures while visiting the nearby clinics and hospitals becomes necessary in case there is an urgent need for physical consultation, especially for new patients who seek diagnosis and require extra attention."
Even in these unprecedented times, psoriatic arthritis and ankylosing spondylitis can be best managed with consulting doctors. There is a need to understand that halting the treatment due to the ongoing pandemic is not a solution as this may increase the severity of the existing auto-immune condition. People living with these conditions are advised to not let the disease interfere with their recovery process and have a holistic outlook in disease management.
Ankylosing Spondylitis:
• Early morning pain and stiffness in the lower back that lasts over 45 minutes
• Back pain or stiffness in the joints that persists over 90 days even with medication
• Sudden shooting pain in the back, joints, hips and thighs
Psoriatic Arthritis:
• Often preceded by psoriasis but not necessary
• Form of inflammatory arthritis causing swelling in fingers, toes, knees and spine, including joint pain and stiffness
• About 30 percent of people who have psoriasis may develop psoriatic arthritis
Last Updated Sep 23, 2020, 5:58 PM IST