Coronavirus lockdown: Foreigners made to write 'I am so sorry' 500 times for breaking rules in Rishikesh
Uttarakhand Police handed out a unique punishment to foreigners for breaking the coronavirus lockdown rules in Rishikesh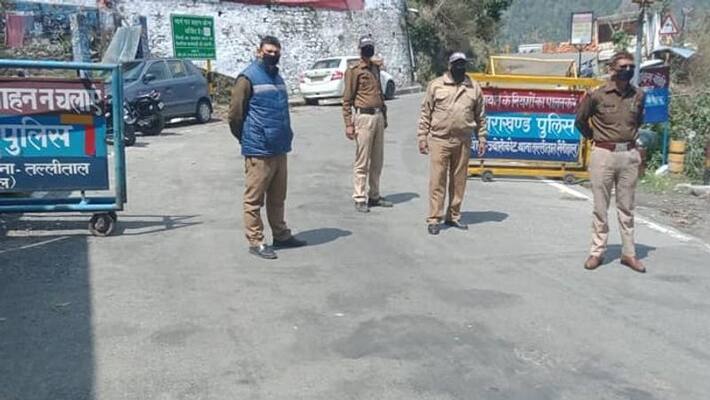 Rishikesh (Uttarakhand): Foreigners who broke the coronavirus (COVID-19) lockdown rules in Rishikesh were handed out unique punishment by Uttarakhand Police on Sunday (April 12).
As India continues to be under a 21-day lockdown to contain the spread of the virus, most of the citizens have been following the rules and staying at home. However, there are some, across the country, who venture out of their houses despite the lockdown. And, police have been strict against those violators.
Also read: 3 arrested for playing cricket during lockdown
In Rishikesh, 10 foreigners were caught strolling and Uttarakhand Police made them write "I did not follow the rules of lockdown so I am so sorry" 500 times, officials said.
The foreign nationals were caught strolling along the banks of River Ganga.
Also read: Mangaluru teen tries to sneak in friend in suitcase
"When I caught them strolling, they said they are not violating any guidelines as they are out during the relaxation period. So, I told them that the relaxation period is only to buy essentials and not to roam around," Uttarakhand Police official Vinod Kumar was quoted as saying in the media.
An AFP news agency reported quoting Sharma, said, "More than 700 foreign tourists from the US, Australia, Mexico and Israel staying in the area had flouted the lockdown rules." Police said they would direct hotels in the area to allow foreign guests to step out only if accompanied by local helpers, it added.
Last Updated Apr 13, 2020, 11:39 AM IST