Coronavirus: India issues ban on air travel from Japan and South Korea
As the coronavirus death toll mounted to over 2,700 in mainland China and virus affected cases in South Korea rose, the US and South Korea postponed joint military exercises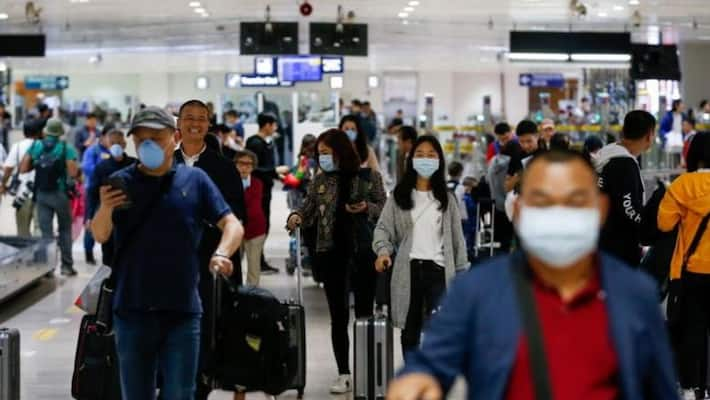 New Delhi: Officials said that the death toll from the novel coronavirus (COVID-19) in mainland China has mounted to 2,788 on Friday.
The number of confirmed cases has increased to 78,824, the state health committee said. "The state health committee received from 31 provinces (areas, cities of central subordination) information about 78,824 confirmed cases of infection with the new type of coronavirus, including 39,919 people who are currently sick (7,952 are in serious condition). 36,117 people were discharged from hospitals, 2,788 died," the committee said.
Meanwhile, in view of the recent coronavirus outbreak, the Indian government on Friday announced a temporary suspension of the visa on arrival facility for nationals of Japan and South Korea.
"In view of the recent outbreak of coronavirus, visa on arrival facility has been temporarily suspended for nationals of Japan and South Korea," Bureau of Immigration, Ministry of Home Affairs, said.
The total number of virus affected cases in South Korea has risen to 2,022, including 13 deaths. Health authorities have zeroed in on the Shincheonji Church of Jesus in Daegu, where it has since mushroomed into the largest epidemic of the coronavirus outside China, according to The New York Times.
The US and South Korean militaries on Thursday postponed forthcoming joint exercises due to the coronavirus outbreak.
The decision to delay the training was made after Seoul declared its highest "severe" alert level over the virus, Combined Forces Command said, adding the postponement was "until further notice".
The United States has 28,500 troops in South Korea to protect it against the nuclear-armed North, many of them based south of Seoul at Camp Humphreys in Pyeongtaek which is Washington's biggest overseas military facility.
The security allies have previously scaled back their annual joint military exercises significantly to facilitate nuclear talks with Pyongyang which condemns such drills as preparations for an invasion; but a command coordination exercise had been planned for this spring.
Last Updated Feb 28, 2020, 1:37 PM IST