Coronavirus: Hyderabad government doctor alleges private hospital charged Rs 1.19 lakh for 1 day treatment
A government doctor in Hyderabad has filed a police complaint alleging that she was charged Rs 1.19 lakh for a day by a private hospital for COVID-19 treatment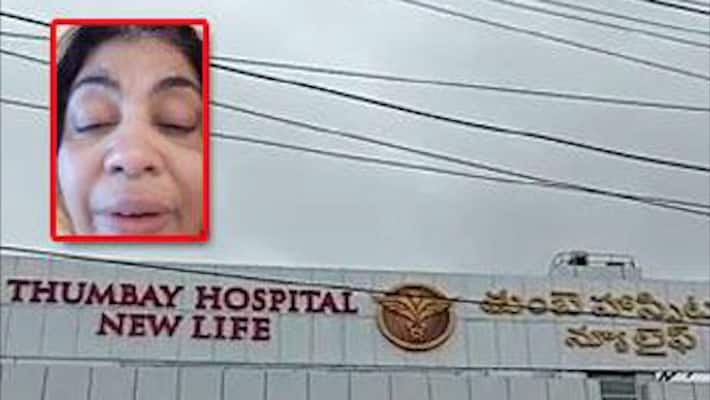 Hyderabad: A video has gone viral on social media, where a COVID-19 infected government doctor can be seen crying for help. In the video she can be heard saying that she needs help to escape from the hospital.
Doctor Asra Sultana said she was admitted in the Thumbay Hospital New Life in Chaderghat after she suffered shortness of breath. She said she wanted to get discharged from the hospital as she received poor service from the hospital.
She added that she was charged Rs 1.15 lakh for one day treatment in the hospital. Stating that the hospital is not allowing her to leave, she said, "..please help, I cannot give them one lakh rupees everyday".
However, the hospital authorities revealed a different story. A statement released by the hospital said Sultana was admitted without any issues. "She was billed for the services and medicines given to her during her stay at the hospital," the hospital stated.
After the video went viral, the health officials shifted the doctor to the Nizam's Institute of Medical Sciences (NIMS). The doctor also has filed a police complaint alleging that she was charged Rs 1.19 lakh for a day by a private hospital for COVID-19 treatment in violation of the state government's guidelines on treatment costs.
The Telangana Doctors' Association said the incident has highlighted how private hospitals are looting people and called upon the government to take strict action.
Last Updated Jul 6, 2020, 1:57 PM IST