Coronavirus effect in MP: No celebrations for Independence Day as schools and colleges remain shut
There will be no public celebrations for Independence Day this year in Madhya Pradesh due to the ongoing pandemic.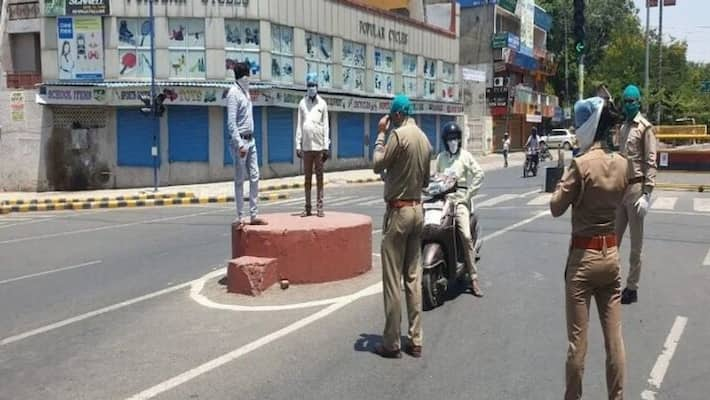 Bhopal: Independence Day will be celebrated in Madhya Pradesh this year too, but because of the ongoing coronavirus pandemic there will be no children, no rallies and tableaus in the Independence Day celebration. Independence Day will be celebrated without crowds and with restrictions. The decision was taken by CM Shivraj Singh Chouhan in a video conference meeting with his administrators. The CM said the celebrations will be held in a restricted manner keeping in mind public health and the danger of coronavirus infection.
The 15th August Independence Day celebrations are held in a big way in schools and colleges. The celebrations see children participating in morning rallies of schools. But because schools and colleges are shut till 31 August, there will be no celebrations in the schools this year. The students and scouts enrolled in the National Cadet Corps (NCC) will also be unable to participate in the celebrations.
 There won't be tableaus by any government department at Bhopal's Lal Parade Maidan. Most of the departments are working in a staggered manner with 30% to 50% of their workforce in offices. No preparatory work for Independence Day celebrations has begun at Lal Parade Maidan.
CM Shivraj Singh Chouhan said keeping in mind the rapidly spreading Coronavirus infection upcoming festivals like Ganesh Utsav, Janmashtmi and other festivals will not be celebrated publicly. Ganesh idols for Ganesh Utsav will not be kept in public places. No processions shall be allowed during Janmashtmi and Muharram. The CM has requested people to celebrate festivals by staying at home. Only five people will be allowed at one time at places of worship.
Janmashtmi will be observed on 11 August and 12 August. Independence Day is on 15 August. Parsi New Year falls on 16 August. Ganesh Utsav is on 22 August. Muharram is on 29 August and Onam is on 31 August. Before this, there were no public celebrations for Eid on 1 August and Raksha Bandhan on 3 August.
The following are the guidelines for Unlock 3.
1.       People are allowed to step out of their houses, but they have to wear masks.
2.       Offices, malls, factories, etc can open but social distancing and sanitisation should be taken care of.
3.       Places of worship can open but not more than five people will be allowed. Wearing masks at these places is compulsory.
4.       Restaurants and hotels can be open, but customers should strictly adhere to social distancing norms at these places.
5.       All political rallies have been cancelled till 15 August.
6.       Section 144 has been imposed in some areas.
7.       Parks and Cinema halls remain shut. Children are not allowed in malls.
Last Updated Aug 8, 2020, 3:58 PM IST