Coronavirus: Delhi DyCM Manish Sisodia tests positive for COVID-19; 3 more AAP MLAs infected
"I was experiencing mild fever and got myself tested for corona and the report came back positive. I have self-isolated," Sisodia tweeted.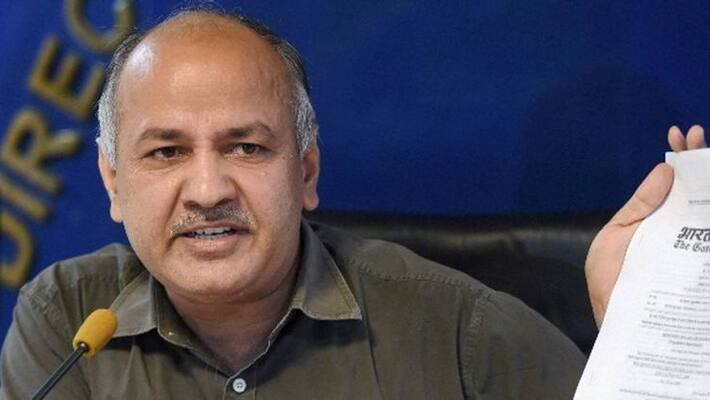 New Delhi: Delhi Deputy chief minister Manish Sisodia on Monday (September 14) said he has tested positive for COVID-19.
In a tweet, the 48-year-old AAP leader said he has gone into self-isolation.
"Had got my COVID-19 test done after I had a mild fever. The report has come positive. I have gone into self-isolation. As of now, I have no fever or any other issue. I am fine. By your blessings, I will recover fully and return to work soon," he said in a tweet in Hindi.
Earlier in the day, he did not attend the one-day session of the Delhi Assembly.
Meanwhile, nine people, including three AAP MLAs and a journalist, were found positive for COVID-19 as the Delhi Assembly sat for a special one-day session on Monday, officials said. They said a total of 180 people underwent COVID-19 test at the coronavirus testing facility set up in the assembly premises on Monday.
Various safety measures were put in place for the one-day session, including setting up of a coronavirus testing facility at the assembly for the staff and legislators before the session.
Assembly Speaker Ram Niwas Goel had said on Sunday that 94 individuals, including 29 MLAs, underwent RT-PCR test on Friday and no one was found positive for coronavirus.
On Monday, the national capital recorded 3,229 COVID-19 cases, taking the tally to over 2.21 lakh, while the death toll mounted to 4,770. Twenty-six fatalities were recorded in the last 24 hours.
Last Updated Sep 15, 2020, 9:51 AM IST