Coronavirus: Confirmed cases in India rise to 105 with Maharashtra reporting highest at 31
234 Indians stranded in coronavirus-hit Iran arrived in India, said EAM S Jaishankar on Sunday. Globally, cases have crossed 1,50,000 with over 5,700 deaths reported, across 137 countries.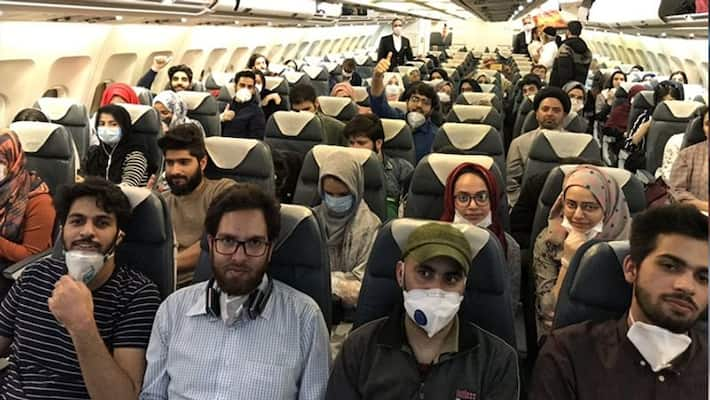 Bengaluru: The number of confirmed coronavirus cases in India rose to 105, prompting the Centre to declare the virus outbreak a 'notified disaster'. Maharashtra reported the maximum number of cases at 31. Two casualties have been reported with 11 recovered across India. 
Meanwhile, Bengaluru Google employee's wife who tested positive for the coronavirus on Friday is in trouble as she faces legal proceedings for defying the health emergency protocol in the country.
The woman, after her return from Italy, was placed under quarantine in Bengaluru after her husband showed symptoms of COVID-19. But defying the health emergency protocol, she escaped on March 8. She flew to New Delhi and then took a train to Agra to be with her parents. 
Karnataka education minister S Suresh Kumar has instructed to postpone the examinations of Class 7, Class 8 and Class 9 until 31st March, reported Times of India.
234 Indians stranded in Iran have been brought back
234 Indians stranded in coronavirus-hit Iran have arrived in India, external affairs minister S Jaishankar said on Sunday. The batch comprises 131 students and 103 pilgrims, he said. "Thank you Ambassador Dhamu Gaddam and @India_in_Iran team for your efforts. Thank Iranian authorities," Jaishankar tweeted.
Two Air India flights carrying over 230 Indians from coronavirus-hit Iran landed in Jaisalmer on Sunday morning and the passengers have been quarantined at the Indian Army Wellness Centre at Jaisalmer.
Defence spokesperson Col Sombit Ghosh said, "Over 230 persons have landed in Jaisalmer by two Air India flights this morning. They are being quarantined at the Indian Army Wellness Centre at Jaisalmer," Col Ghosh said.
The number of Covid-19 cases has passed 1.5 lakh globally with more than 5,760 deaths. Mainland China now has 80,824 coronavirus cases and 3,189 deaths with 65,541 people recovered. Worst-hit country after China remains Italy which saw the biggest increase with more than 415 fresh deaths and 11,000 new cases. 
The latest death toll in Italy stood at 1,441 with 21,157 total cases. Spain reported over 1,500 new cases of coronavirus raising its total to 5,753, the second-highest number in Europe after Italy, with the death toll at 183. Iran has recorded 611 fatalities due to the novel virus.
Last Updated Mar 15, 2020, 11:15 AM IST