Coronavirus: Apollo Hospital in Jayanagar turns to COVID designated hospital
Apollo Hospital in Jayanagar has been turned into a COVID designated hospital and has allocated 50% of beds to government referred patients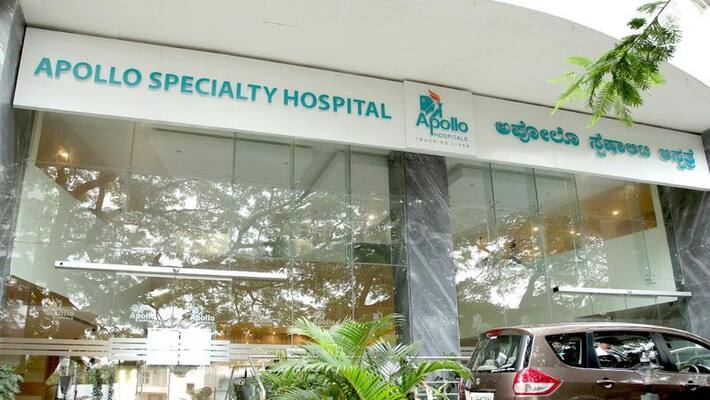 Bengaluru: After being penalised for not treating government referred COVID-19 patients and shutting down its OPD for 48 hours, Apollo Hospital swung into action to rectify its mistake.
Apollo Hospital in Jayanagar has now been turned into a dedicated COVID Hospital.
A press release stated, Apollo Specialty Hospital Jayanagar Bangalore (A unit of Apollo Hospitals Enterprise limited) is dedicated for the treatment of COVID-19 patients as 'Dedicated COVID Hospital'.
It has a 100-bed facility and out of which 50% of the beds have been allocated for government referral patients only.
We have operationalized 60 beds out of which 30 beds are allocated to government referral patients. But very fact is on the day we opened for COVID patients our hospital beds filled full in 24 hours.
We are opening up the hospital to full strength in a phased out manner as we are having an acute shortage of staff. The entire unit of Apollo Hospitals, Jayanagar has been dedicated for COVID-19 treatment, and we are operating in full capacity now. Once the existing patients get discharged, we will be able to accommodate more government referral patients, as per bed availability, the release further stated.
Cracking the whip against a few private hospitals and medical colleges for refusing admission to COVID-19 patients, the Karnataka government on Tuesday (July 14) served notices to two of them and said it would initiate criminal proceedings.
"Two private hospitals, Apollo Jayanagar and Vikram Hospital have been served notices and their Outpatient Departments have been ordered to be shut for two days as per the Disaster Management Act and Karnataka Private Medical Establishments Act. We will initiate criminal proceedings against them," medical education minister Dr K Sudhakar had said. 
 
Last Updated Jul 15, 2020, 3:54 PM IST