Coronavirus: Amit Shah to chair meeting with Delhi, UP and Haryana CMs to review COVID-19 situation
Union home minister Amit Shah will hold a meeting with the chief ministers of Delhi, Uttar Pradesh and Haryana over the coronavirus crisis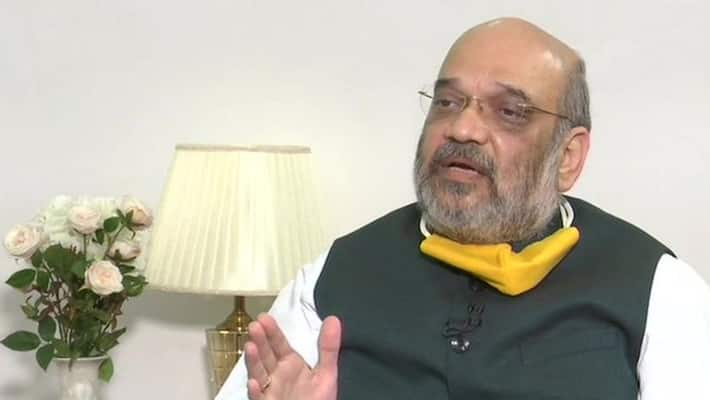 New Delhi: Union home minister Amit Shah will chair a meeting on Thursday (July 2) via video conference with Uttar Pradesh chief minister Yogi Adityanath, Haryana chief minister Manohar Lal Khattar and Delhi chief minister Arvind Kejriwal, to review the COVID-19 situation in Delhi-NCR.
The meeting is scheduled to commence at 4:30 pm.
Earlier on Wednesday, Shah chaired a meeting with health minister Dr Harsh Vardhan, Cabinet secretary and other top officials regarding the COVID-19 situation in his office.
Earlier, Shah had a meeting in June with Kejriwal and Delhi Lieutenant Governor Anil Baijal on the coronavirus situation in the national capital where it was decided to hold more robust contact tracing, revamp the entire containment zone strategy and strengthen medical services in areas most affected by the virus.
Days after Shah's meeting, the national capital reported the highest number of 21,144 tests in a single day following a strategy of very aggressive testing and isolation and the number of testing that increased four times.
Meanwhile, Kejriwal said on Wednesday that the COVID-19 situation in the national capital is under control and earlier it was predicted that by June 30 Delhi would have 1 lakh cases out of which 60,000 would be active cases but today the state only has 26,000 active cases.
"This is the result of everyone's hard work. We have been able to control the situation", Kejriwal said.
India's COVID-19 tally breached the 6 lakh cases mark with 19,148 new coronavirus cases being reported in the last 24 hours, informed the Union ministry of health and family Welfare on Thursday.
Last Updated Jul 2, 2020, 1:53 PM IST