Corona warriors face social boycott again, threaten to go on strike

Corona warriors have been facing social boycott again with neighbours not allowing them to enter their villages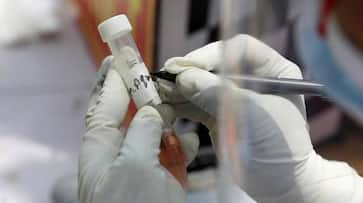 Corona warriors are facing social boycotting again in West Midnapore of West Bengal. According to reports, security guards, cleaners and ambulance drivers, who worked in the district's hospitals that treated COVID-19 patients couldn't even return to their homes. The incident has caused a stir in the district.
As Midnapore Medical College and Hospital was crowded with patients, and numbers were increasing day by day, the administration set up two separate Covid hospitals at two ends of Midnapore city. 60 local people secured jobs as security guards, cleaners and ambulance drivers at those newly set up Covid hospitals of the district on contract basis. During the lockdown, when most people were losing their jobs, they thought it was a blessing.
However, things have changed. They are not allowed to enter their villages as they work at Covid hospitals. They claimed, their family members too were facing social boycott from neighbours. Village elders barred them from buying essentials from village shops and did not let them collect drinking water from tube wells.
It is learned that most people who were newly appointed at the Covid hospitals, live in different villages of Midnapore Sadar Block. District police previously intervened. Police officials went to the villages and tried to convince the people, tried to clear misconceptions, but with zero outcome.
Now, feeling extremely insecure, these corona warriors have warned authorities of calling for a strike if the situation remains the same. Girish Chandra Bera, the district chief health officer of West Midnapore said, they expressed their concern to police. Together, they were trying to solve the problem.
Centre has already had passed an executive order and introduced a tough law against the attacks on healthcare workers. The law carries stringent punishments like jail term of up to seven years and hefty fines. Despite this, the coronavirus panic has reached such a point that news of such attacks and social boycotts on health workers are regular.
For West Midnapore this is nothing new. Earlier, 128 workers including a doctor of a nursing home in this district, had to face the same problem.
Last Updated May 5, 2020, 7:50 PM IST