Complaints registered against Republic TV chief Arnab Goswami for 'inflammatory statement'
Several complaints have been registered against Republic TV chief Arnab Goswami for making an "inflammatory remark"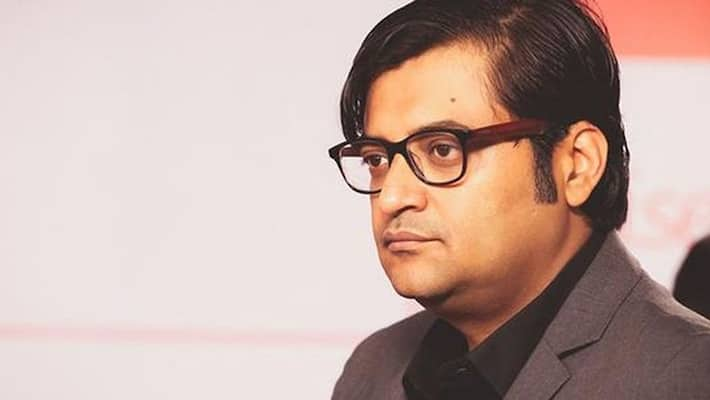 FIRs have been registered against Republic TV chief Arnab Goswami for his alleged remarks against Congress president Sonia Gandhi and for "deliberate inflammatory statements".
The first FIR is registered at Sadar Police Station in Nagpur in Maharashtra. This was registered by Maharashtra's energy minister and senior Congress leader Nitin Raut. Nagpur Police have booked Goswami under section 153, 153-A, 153-B, 295A, 298, 500, 504, 505(2), 506, 120-B and 117 of the Indian Penal Code.
Also read: Republic TV chief Arnab Goswami attacked alleged by Congress goons 
Another case is registered in Fatehgarh Sahib, Punjab. Here the complaint was registered by District Congress president Gurdaspur Roshan Joseph.
DSP of Punjab's Batala, Balbir Singh said the complainant alleged that Arnab Goswami, editor of a private channel, during a TV debate program, hurled abuses at the head of the Congress party, Sonia Gandhi, and spoke against the Christian religion.
Due to this, a case has been registered against editor-in-chief Arnab Goswami under sections 153, 505 and 505 (2) of the IPC, Balbir Singh stated.
DSP Balbir Singh said that investigation of the case has begun.
Roshan Joseph, while demanding strict legal action against Arnab Goswami, said that Goswami had made remarks against Christianity, which has hurt the sentiments of the Christian community.
The third FIR was registered at Raipur in Chhattisgarh on the complaint of state health minister TS Singh Deo.
Last Updated Apr 23, 2020, 8:11 PM IST