Pune ISIS module's tech-savy accused used codes for IEDs, wanted to harm 'infidels': NIA's chargesheet
The National Investigation Agency (NIA) files a chargesheet in the Pune ISIS module case, revealing details of educated individuals using coded language for IEDs, conducting reconnaissance, and involvement in a major terrorist attack in Afghanistan.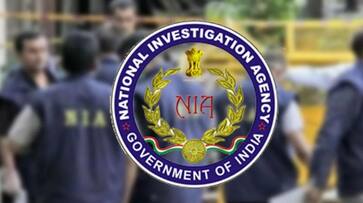 The National Investigation Agency (NIA) has filed a chargesheet in the Pune Islamic State (ISIS) module case, revealing chilling details about seven accused individuals. These individuals, described as educated and employed in prominent companies, utilized coded language for the production of improvised explosive devices (IEDs).
As per the chargesheet, the accused employed code words such as "vinegar" or 'sirka' for sulphuric acid, "rosewater" for acetone, and "sherbet" for hydrogen peroxide when procuring chemicals for IEDs. They utilized easily accessible materials like a washing machine timer, thermometer, speaker wire, 12-volt bulb, 9-volt battery, filter paper, matches, and baking soda in the construction of these IEDs.
According to the NIA chargesheet, the terrorists conducted reconnaissance in Maharashtra, Goa, Kerala, and Karnataka with the intent of carrying out terror attacks. The agency has seized a drone utilized by the accused for photography and videography.
The majority of the arrested individuals in this case were described as well-educated and technically proficient.
The detained individuals, including Zulfikar, held positions in various professions. Zulfikar, a senior project manager in a multinational IT company, boasted an annual package of Rs 31 lakh. Another accused, Shahnawaz, brought expertise as a mining engineer with comprehensive knowledge of explosives. Meanwhile, Kadir Pathan, a graphics designer, was also among those arrested.
These technologically adept individuals established a training center in the forested regions of Pune, where they conducted trials of improvised explosive devices (IEDs).
Also read: Decoding targeted eliminations: How India's foes are meeting their fate on foreign soil
The NIA chargesheet further revealed the radicalization activities conducted by the arrested accused in rented accommodations in Mumbai and Pune. A specific individual, Akeef Nachan, attended a terrorist training camp in Ratlam, Madhya Pradesh, in February 2022, where training focused on the creation of IEDs took place.
Documentation discovered on an accused individual's hard disk contained instructions on causing harm to 'infidels,' as per the chargesheet from the investigating agency.
The chargesheet also highlighted the involvement of radicalized individuals from Kerala in a significant terrorist attack in Afghanistan's Jalalabad in August 2020. This attack, executed by eight ISIS terrorists, resulted in the death of 29 people, including some Indians.
The leader of the ISIS terrorists involved in the attack, Abu Rayyan Al Hindi, hailed from Kerala. Additionally, two more terrorists, Abu Rawaha al Hindi and Abu Noah al Hindi, also had origins in the southern state.
The NIA emphasized that the arrested individuals remained in constant communication with their handler abroad through social media. They were consistently preparing action plans based on the instructions received and were receiving funding from abroad.
Last Updated Nov 11, 2023, 3:52 PM IST