Childhood pal seeking shelter during lockdown elopes with friend's wife
The coronavirus lockdown has caused the breakup of a marriage and more so in an unusual way after a man who took shelter during the lockdown eloped with his friend's wife.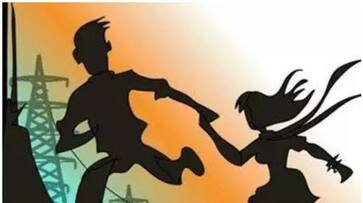 A childhood friend of a man took shelter in his house during lockdown only to elope with his wife.
The incident occurred at Muvattupuzha in Ernakulam district as relaxation on lockdown restrictions came into effect in Green Zones.
The man who eloped with friend's wife is identified as 32-year-old lothario from Munnar in Idukki district. He worked in a private firm in Ernakulam and following the lockdown, managed to get his childhood friend's number and took help to move into his pal's house for shelter during lockdown.
According to the husband, who has filed a police complaint, suspicion of something being afoot arose when behaviour of his friend and his wife changed. A few days after taking shelter and eating food cooked by his wife, the two became close. The husband stated that whenever he was out to get groceries and other items after their hometown was declared a Green Zone, he suspected that Iothario may have attempted to get physical with his wife and he became reluctant to leave the house.
In the second week of May, Iothario, his wife and two children went missing. Following a complaint and search by officials, the eloped couple appeared before police.
After a warning from husband and police about the affair from Iothario, and faced with the fear of the wife facing a case under the Juvenile Justice Act for taking the children with her during the lockdown, the duo accepted their act and decided to make amends.
The husband pardoned his wife and accepted her back.
But this is not the end, and here is the twist; The couple hatched a plan to elope again by making all necessary arrangements. The woman along with her husband's childhood 'friend' eloped in a car that belonged to her husband. This time she took jewellery and her children too.
Last Updated May 21, 2020, 6:54 PM IST