Centre's allocation of funds for Karnataka flood relief not enough, says CM Yediyurappa
Karnataka chief minister BS Yediyurappa said the recently released flood relief fund of Rs 1869 to Karnataka is not sufficient and hopes that the Centre would release more funds in the future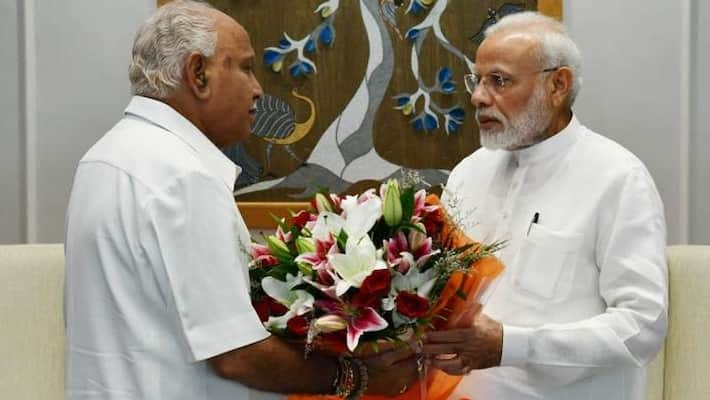 Bengaluru: The Narendra Modi government decided to release funds to the tune of Rs 6,000 crore to seven states including Karnataka affected by floods last year. The Union government on January 6 allocated an additional fund of Rs 1869 crore to Karnataka that suffered during the devastating floods in 2019.
However, the sum allocated to Karnataka is a meagre amount compared to the Rs 50,000 crore requested by chief minister BS Yediyurappa.
Yediyurappa reacted on the allocated funds and said, "The flood relief funds released by the central government is not enough. The funds have been released in two parts till now, but I believe more funds will be released for the same."
Speaking to media in Vidhana Soudha in Bengaluru, Yediyurappa said, "PM Narendra Modi released flood relief funds to the tune of Rs 1869 crore as soon as he returned to Delhi after his 2-day visit to Karnataka. First, a sum of Rs 1,200 crore was released and now Rs 1869 crore has been released as flood relief fund for the development of the flood ravaged districts." Yediyurappa thanked PM Modi for the second instalment of flood relief fund.
He exuded confidence in PM Narendra Modi and said more funds would be released as flood relief funds soon.
The funds released till now is not sufficient and we require more funds to restore normalcy in flood ravaged parts of Karnataka. I believe Karnataka will get more flood relief fund in the coming days.
Also speaking about budget 2020, Yediyurappa said the budget would focus on developmental works, farmers and irrigation. Reportedly, Karnataka Cabinet expansion might take place before the commencement of the session.
"The budget will focus on developmental works, farmers and irrigation. I will make efforts beyond my limits to make this a model state," stated Yediyurappa. 
Last Updated Jan 8, 2020, 12:47 PM IST