Centre providing defective kits; COVID-19 test kits inadequate: West Bengal CM Mamata Banerjee
Mamata Banerjee chief minister of West Bengal refuted opponent's accusations that claimed the state government was conducting very few COVID-19 tests to show a lower figure of patients in the state. Rather, she alleged that it is the Central government that is sending an inadequate number of test kits to the state.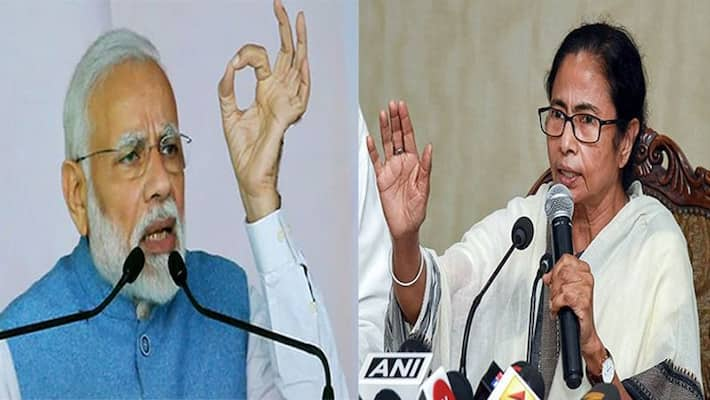 Kolkata: With coronavirus on a rampant spread across India, the opposition in West Bengal has alleged that the situation in the state is far worse than the stats show.
The opposition claimed that the number of COVID-19 tests in West Bengal were very low and the state government is not conducting tests to show a lower figure of infected patients. There must be many coronavirus cases in Bengal, which are not listed in the state government's statistics, the opposition alleged. As a result, they are now freely mingling with non-infected people and the situation of the epidemic in West Bengal is getting worse. However, chief minister Mamata Banerjee refuted all the allegations on Wednesday.
On Wednesday, Mamata said, "'A total of 7,037 people had been tested for coronavirus in West Bengal so far. Therefore, the propaganda being carried out on national media regarding the lower number of tests conducted in Bengal is baseless'.
In return she claimed that the Central government hasn't been sending an adequate number of test kits to the state. "Luckily, the state government had bought its own test kits," she said. She claimed they had to deal with the coronavirus crisis with the test kits bought by the state.
Explaining further, the chief minister said, "It takes two swab kits per patient as per the ICMR standard to conduct a COVID-19 test. The state has so far tested 7,037 people. If one test needed two swab kits, then 14,074 kits were needed. However, the ICMR sent only 2,500 kits. In addition, all of them are defective."
Recently, the West Bengal health department has pointed the finger at the National Institute of Cholera and Enteric Diseases (NICED) for their delay in the treatment of COVID-19 patients in the state. According to a tweet from the department, the state is facing problems with the kits provided by the NICED. Most of the test kits are defective. In many cases, the SWAB test results are coming unresolved. As a result, that patient has to be tested again. And that is the only cause of delay in the medical procedure, the health department stated.
Last Updated Apr 23, 2020, 3:26 PM IST