Caste-based census begins in Bihar, CM Nitish Kumar says 'It will be beneficial for all'
Bihar Chief Minister Nitish Kumar said the caste census in the state will benefit all sections of society. During the much-hyped enumeration exercise, data regarding the number of all households, castes, sub-castes and religions will be conducted in two stages.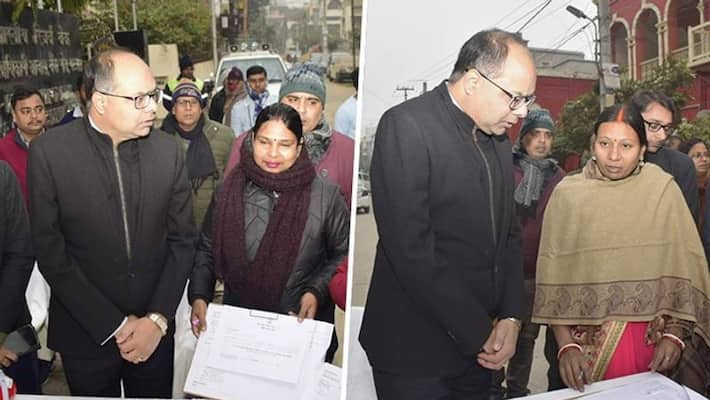 The caste-based census in Bihar began on Saturday, one day after Chief Minister Nitish Kumar expressed his complete confidence in it. A total of 20 lakh households would be tallied in Patna during this round of the census, according to District Magistrate Chandrashekhar Singh.
Senior officials in various roles are also keeping an eye on the census that is based on caste. The first phase will last through January 21 and the second phase, which will collect socioeconomic data, will take place in April. By May 2023, the exercise will be over.
Also Read | In 2021-22, more than 96% of TMC income came from electoral bonds: Audit report
"The caste-based headcount will be advantageous to everyone... It will make it possible for the government to strive toward the advancement of all disadvantaged groups in society. The final report would be forwarded to the centre when the enumeration is complete," Nitish said.
"Jaati Aadharit Ganana is basically what the workout entails. The activity will include participants from every faith and caste. Officials participating in the caste-based headcount procedure have received the appropriate training," he was reported by the news agency PTI as saying.
Also Read | Ballistic helmets specially for Sikh soldiers to be procured by Defence Ministry soon: Report
Enumerators, whose training began on December 15, will also record information about the financial status of all people. Data will be collected digitally through a mobile application as part of the eight-level survey, from the panchayat to the district level. 
The app will have questions about place, caste, the number of people in a family, their profession, and annual income. Census workers include teachers, Anganwadi, MGNREGA or Jeevika workers. The general administration department is the nodal authority for the survey.
Also Read | Air India 'urinating' case: Accused Shankar Mishra arrested from Bengaluru, brought to Delhi
Caste-based counting has long been a contentious topic in Bihar politics, with the Janata Dal United (JDU) and every member of the "Mahagathbandhan" calling for the process to be conducted as soon as possible.
The Centre previously stated that it was unable to conduct caste-based enumeration for groups other than SCs and STs. The Bihar government has started the exercise as a result of this.
Also Read | Delhi under severe cold wave, thick layer fog; flights, trains movement affected
Last Updated Jan 7, 2023, 1:34 PM IST