Ballistic helmets specially for Sikh soldiers to be procured by Defence Ministry soon: Report
The government has come out with an order to buy helmets for Sikh soldiers who form a sizable chunk of the Indian Army. The defence ministry issued a Request for Proposal (RFP) to buy 12,730 ballistic helmets for its Sikh troops under the emergency procurement through the fast track procedure.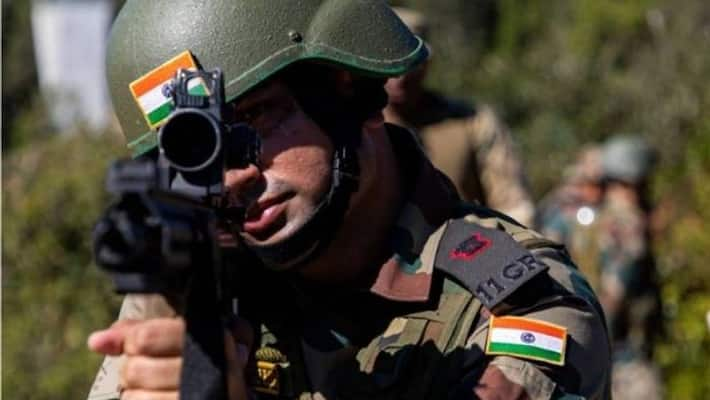 Indian Army Sikh soldiers will soon receive ballistic helmets made specifically for them. Although a firm had created similar helmets for Sikh soldiers last year, Army officials assert that this is the first order of its kind for the Defence Ministry.
According to the Defence Ministry's Request for Proposals, it intends to purchase 12,730 ballistic helmets under emergency procurement using the fast track option for its Sikh troops. An official document states that the ministry would purchase 8,911 large and 3,819 extra-large helmets, both of which must include mostly indigenous design.
Also Read | Royal Navy's HMS Tamar sails into Andaman and Nicobar Islands
The proposal stipulates that the helmets must be able to withstand 9 X 10 mm bullets fired from a distance of 5 metres and operate in a range of temperatures from minus 20 degrees to plus 45 degrees centigrade, making them operable in a variety of climates from Siachen to Arunachal Pradesh's hot and arid regions to the bitterly cold high altitude regions.
Additionally, the helmets must to be at least six hours of continuous use in a variety of operational settings comfortable.
Since India has the most Sikh troops, this would be the first purchase made just for them to meet their demands, improve their comfort, and prepare them for combat, an official said.
For the protection and comfort of Sikh troops who wear turbans and whose faith forbids them from shaving or clipping their hair, the helmets currently in use aren't particularly well suited. This is a challenge, especially in difficult terrain.
Also Read | Meet Capt Shiva Chouhan, first woman officer to be deployed at world's highest battlefield Siachen
After learning about the problems with the present helmets, the most recent order for purchase was made public. The new helmets, per the proposal, should feature a center-bulge design and be able to accommodate the size of Sikh troops' heads.
It should also facilitate unhindered use of communication radio handset, in-service night vision devices, personal spectacles and respirators or chemical hoods.
According to sources, the government would purchase additional helmets in the near future after research and assessment because more than 10% of Indian Army soldiers are Sikh. There are Sikh soldiers in the Army's Sikh, Jakli, Para, and Punjab regiments, among others.
Also Read | National Archives has NO records of 1962, 1965 and 1971 wars
Last Updated Jan 7, 2023, 11:34 AM IST