100 trips for bullet trains everyday for financial viability, says IIM report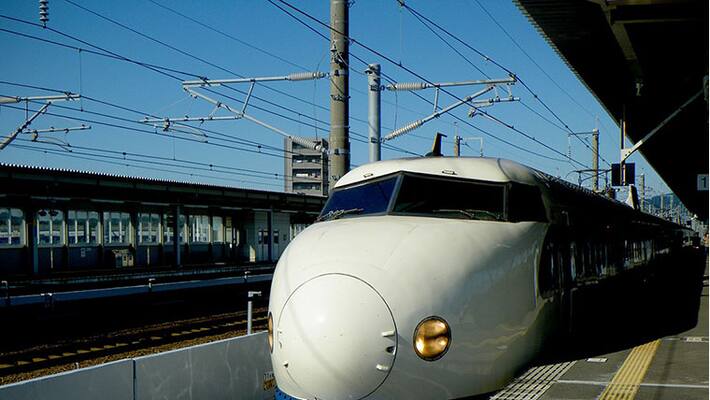 According to a study, the proposed bullet train between Mumbai and Ahmedabad will have to ferry more than 80,000 passengers per day or undertake 100 trips daily, to be financially viable.
The study titled "Dedicated High Speed Railway (HSR) Networks in India: Issues in Development" carried out by Indian Institute of Management Ahmedabad (IIM-A) says if the Railways set the ticket price at Rs 1500 for 300-km drive per person 15 years after the operation, it will have to ferry between 88,000 and 110,000 passengers every day to ensure that it repays the loans with interest on time.
Japan has offered a concessional loan of Rs 97,636 crore to fund about 80%  of the project cost with a repayment period of 50 years beginning from the 16th year of operation at an interest rate of 0.1%.
For the remaining 20% loan, the authors assume eight per cent average rate of interest (on Rs 20,000 crore to be funded by Centre). Japan has offered a 15-year moratorium on loan, so revenue concerns for the Indian Railways will arise from the 16th year, the authors state in the paper.
The total distance covered by the train will be 534 kilometres.
Fifteen years after the bullet train becomes operational, while the actual operating cost is not known, the paper assumes two scenarios by pegging operating cost at 20% and 40% of revenue.
"So if the Railways earn Rs 100 revenue, Rs 20 or Rs 40 will go for maintenance, and remaining surplus money will go for cash payment of loan with interest. Now, to cover the loan with operating cost in two scenarios, we consider passengers travelling an average 300 kilometres. In this case, we will need 88,000-118,000 passengers respectively for both the scenarios," G Raghuram, one of the authors of the report said.
"Typically one train carries 800 passengers, so to carry 88,000 passengers daily, you will need to take a total 100 trips, or 50 trips each way. So, we need three trains every hour in each direction," he added.
As per the paper, "there are many positive benefits and externalities of the HSR which would be useful in India's overall aspirational development."
Last Updated Mar 31, 2018, 6:32 PM IST