BJP to internally probe Karnataka CM Yediyurappa's leaked audio tape
While Karnataka CM and BJP state president claim that Congress is trying to tarnish its image, the BJP state unit has ordered a probe into the leakage of Yediyurappa's audio tape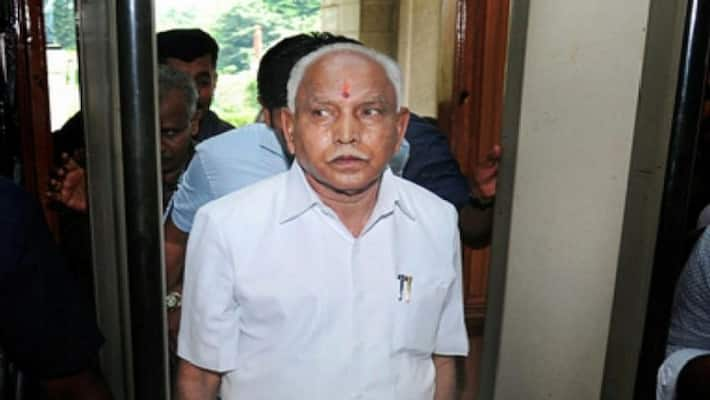 Bengaluru: On the backdrop of accusations from opposition parties of horse trading, Karnataka CM Yediyurappa remains unmoved. But, the state BJP unit has ordered an internal probe to find out how the audio tape of Yediyurappa's conversation, which caused a huge embarrassment to the party on a whole, had leaked.
In the audio tape, CM Yediyurappa reportedly spoke about the Central leaders being aware of the disqualified MLAs camping in Mumbai before BJP came to power in the state. And this clip had gone viral.
According to a report on The New Indian Express, Nalin Kumar Kateel said former CM Siddaramaiah cannot  survive without power and hence they are trying all sorts of measures to come back to power.
"Siddaramaiah is dreaming of becoming chief minister again, but that is not going to happen," Kateel had said.
Also stating Siddaramaiah must be behind the leakage of the audio tape, Kateel said, "the party's internal probe will find out the truth and this development has not caused embarrassment to them, as they have done no wrong."
 Opposition parties criticised BS Yediyurappa for indulging in horse trading and blaming the BJP for the resignation of the 17 rebel MLAs. BJP state president Nalin Kumar Kateel had strongly lashed out at the Congress and said they (Congress) are indulging in vendetta politics.
Nalin on Sunday (Nov 03) had said, "The central leaders were aware of the presence of disqualified MLAs in Mumbai. Let Siddaramaiah review the Supreme Court's verdict on such audio tapes and statements of the people. He will then understand the legality of voice recordings. Congress has been indulging in vendetta politics by making baseless allegations and creating fake audio tapes."
Meanwhile, CM BS Yediyurappa defended himself and said on Sunday, "I was not the only one being in the know of disqualified MLAs camping at a hotel in Mumbai but central BJP leaders including Amit Shah were aware of it."
The state Congress unit has called for a statewide protest on Monday to demand the resignation of CM BS Yediyurappa and BJP national president Amit Shah.
In the meantime, BJP state unit does not wish to keep mum and has ordered a probe into the leakage of the audio tape.
Last Updated Nov 4, 2019, 1:17 PM IST