BJP MP Mukul Roy disagrees with WB Governor on claim of Raj Bhavan being under surveillance
There was disagreement with the West Bengal Governor over his remarks on surveillance at Raj Bhavan. A different tune was heard from the throat of BJP leader Mukul Roy.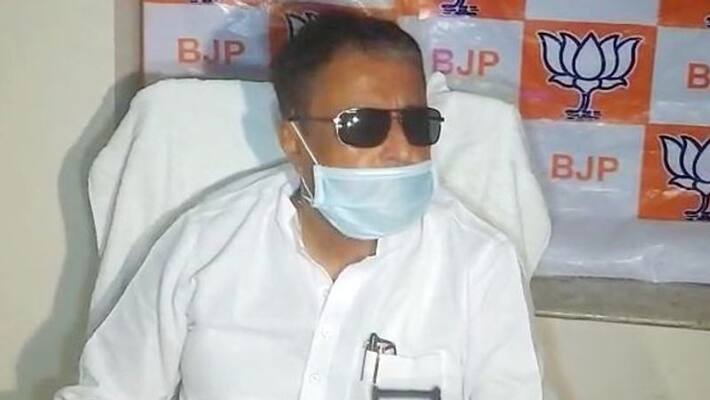 BJP MP Mukul Roy disagreed with the Governor over the latter's remarks on surveillance at the Raj Bhavan. Recently, Governor Jagdeep Dhankhar made a serious allegation that the matter of Raj Bhavan was conveyed to the state government. He mentioned that the culprits will be caught upon a departmental investigation. However, the BJP leader did not walk the same path on which the Governor trod.
What did Mukul Roy say?
The Governor was very angry that the chief minister did not come to the Raj Bhavan during the Independence Day tea party last Saturday (August 15). Dhankhar said that such an incident had never happened in any state. Although the chief minister was invited to the party at Raj Bhavan, she didn't come. "It is not just anti-democracy; it is disobedience to the law and order of the country. How can democracy be protected if there is always a clash with the Central government? We have to work while maintaining a mutual relationship with the Centre", he stated.
After receiving negative comments, Dhankhar alleged that Raj Bhavan has been put under surveillance. A lot of information is being leaked to the state government, he stated, adding that those who are doing this will be found out soon. "Appropriate action will be taken against those whose names come up in the investigation", he remarked.
Mukul Roy reacted to this comment of the Governor. "It's a very serious allegation," he said. "The Governor can demand an investigation, but it should be a judicial investigation. How can documents be disclosed from Raj Bhavan?" he asked. Meanwhile, even though the BJP leader made this statement, the Trinamool Congress did not stop counteracting the Governor. On Twitter, Trinamool MP Mahua Moitra said, "Uncleji now claims he and WB Raj Bhavan premises under surveillance. Believe me, that's something your bosses from Gujarat do better than anyone else - any of us would be novices at it."
 
Last Updated Aug 17, 2020, 6:36 PM IST