BJP denies Siddaramaiah's accusations of calling saffron party a pseudonym for lies
Karnataka's leader of opposition Siddaramaiah took a dig at BJP leaders and said the latter knows nothing other than lies. BJP hit back saying people of Mangaluru are intelligent enough to know who makes false promises and who is full of lies.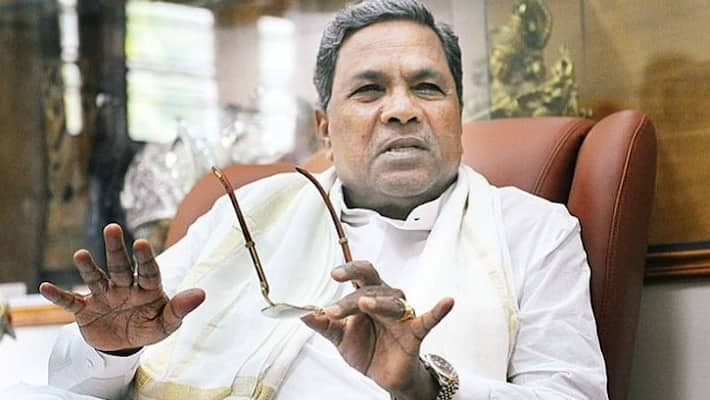 Mangaluru: Former chief minister and leader of opposition (LoP) in Karnataka, Siddaramaiah, has questioned the state government as to what funds have been released for the development of Mangaluru Mahanagara Palike.
On the backdrop of Mangaluru Mahanagara Palike elections, Siddaramaiah along with state Congress chief Dinesh Gundu Rao released an election manifesto and spoke to the media. Siddaramiah said, "No other government has released as much as funds we released for Mangaluru Mahanagar Palike elections. We have proofs that we released Rs 2,500 crore for developmental works in Mangaluru south constituency, Rs 1,460 to northern constituency and Rs 1,400 crore for other developmental works. In total, we have records stating that we released Rs 5,300 crore for Mangaluru constituency."
Siddaramaiah mocked BJP saying the latter is a pseudonym for lies and reacted to their (BJP) statement which claims the government had released Rs 200 crore for Mangaluru constituency.
"Let BJP provide records and prove that they had released funds for Mangaluru earlier as their leaders keep talking about the Rs 200 crore funds released for Mangaluru.  Let them tell us how much funds have been released for Mangaluru this time.
BJP reverted saying Congress could not win enough seats and people of Mangaluru have no faith in them. They are nowhere near truth.
BJP spokesperson Vaman Acharya hit out at the Congress and said, "In the past, Mangaluru palike has been with BJP and all the development that has taken place are because of BJP. Whatever they (Congress) say are false and people of Mangaluru know who lies and who makes false promises. Congress could not get any MLA or MP seats. This shows people's faith in the Congress. They are nowhere near the truth."
Dinesh Gundu Rao also addressed the media and said, "In 2013, we fulfilled about 95% of our promises we made in our manifesto. Election manifestos are not a political gimmick for us but a promise to help the citizens. We have fulfilled our promises and shown how we keep up our words. We will surely fulfil our promises we have made in Mangaluru Palike election manifesto."
Dinesh further added, "BJP makes false promises and never fulfils them. BJP never said that their MLAs JR Lobo and Mohiuddin Bava never worked or fulfilled their promises made to the people of Mangaluru. BJP just played around with people's sentiments and they won. But this time people have learnt the truth and Congress will surely win the palike elections."  
Siddaramaiah assured that they would fulfil one of people's biggest demands of appointing a ward committee to look into the matters of the Mangaluru Palike if they win the palike elections.
Last Updated Nov 7, 2019, 1:33 PM IST