BJP demands central intervention in Malda blast case
The BJP on Friday (November 20) demanded central intervention in the Malda blast case. BJP president Dilip Ghosh said, "We think there is a need for central intervention in Malda blast probe. Only central agencies can probe the matter impartially. The state police, instead of probing the matter will try to hush it up. The culprits behind this blast should be identified and punished."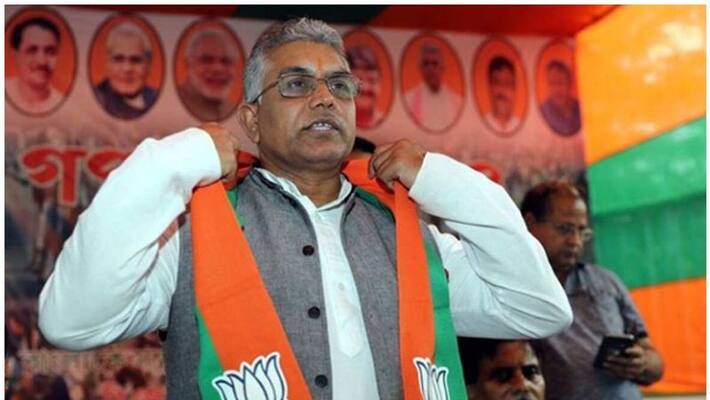 The BJP on Friday (November 20) demanded central intervention in the Malda blast case. They alleged that the state has turned into a hub of illegal bomb-making factories under the TMC rule.
Six persons were killed in a blast in a plastic factory at Sujapur in Malda district on Thursday (November 19). This had triggered a political brawl with BJP demanding an NIA probe into the incident.
Also read: Ritabhari Chakraborty's sexy look turn up the heat on internet
BJP president Dilip Ghosh said, "We think there is a need for central intervention in Malda blast probe. Only central agencies can probe the matter impartially. The state police, instead of probing the matter will try to hush it up. The culprits behind this blast should be identified and punished."
"Bomb blasts have become a regular affair in West Bengal. Every other day, there is an incident of bomb blast in the state. The state has become a hub of illegal bomb-making factories during the TMC rule," he added.
BJP national general secretary and Bengal minister Kailash Vijayvargiya on Thursday said the party will write to the union home ministry requesting it for an NIA probe to bring out the truth.
Also read: Mukul Roy undergoes gallbladder operation; condition stable
However, the Trinamool Congress retorted sharply accusing the BJP of trying to communalise the issue before the 2021 assembly polls.
West Bengal minister Bratya Basu said, "BJP is trying to communalize the issue ahead of the assembly polls. A few years ago a similar blast has taken place inside a chemical factory in Gujarat. Few people had died and several others were injured. We didn't try to find any terror angle in it."
Sleuths of the West Bengal Special Task Force (STF) and forensic experts on Friday visited the plastic recycling factory at Sujapur where the explosion had taken place and collected samples from the site.
Last Updated Nov 21, 2020, 9:47 AM IST