Biryani seeks justice, demands emoticon in petition
A petition through Change.org demanding an emoticon for the nation's most sought after dish- Biryani has been doing the rounds. The petition written by Biryani explains why it is asking for an emoticon.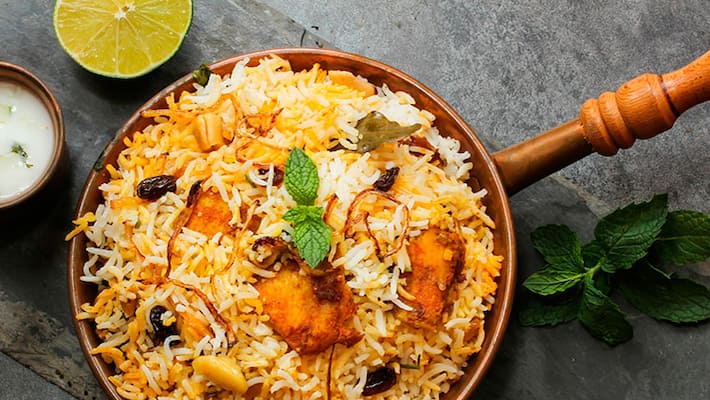 Bengaluru: A petition on Change.org demanding an emoticon for one of the favourite dishes of all time in India, Biryani, is doing the rounds.
The petition has garnered much support and justice for Biryani began to trend online.
The petition states that biryani is ordered at least 43 times per minute. At least 2000 people order it every day, making it the most sought-after dish.
It also specifies that last year on December 31 alone 20,000 orders for Biryani were placed online. It also says that a stamp was also released in honour of biryani.
However, when pizza, taco and burger (referred to as western cousins of biryani) have an emoticon, it is not fair not to have one for India's most sought after dish, i.e biryani.
"True, these are commendable accomplishments. Especially for a mere rice dish such as myself. But I'm the victim of a greater dishonor. I still don't have an emoticon. My western cousins - pizza, taco and burger - have been part of your chats since forever. But, even after being one of the most sought-after dishes in the country, I feel like I don't truly belong," states the petition.
"I am biryani, the country's greatest emotion, but unfortunately not an emoticon. It's up to you to change that! Fight for me, fight for your love. Sign the petition and help me become an emoticon," the petition adds. 
Last Updated Nov 18, 2019, 7:34 PM IST